Corporate counsel calls for task-based billing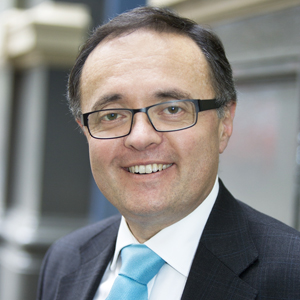 The head of legal at NRMA has claimed that assigning a dollar value to certain legal tasks is win-win for firms and in-house counsel.
Paul Rogerson (pictured) told Lawyers Weekly that time-based billing devalues the expertise lawyers provide. He suggested that firms consider task-based billing and provide in-house counsel with a menu of standard legal tasks, with costs reflecting what firms believe their lawyers' expertise is worth.
This approach gives in-house counsel the price certainty they seek and shifts the client's focus to the quality of the legal advice, rather than the time taken to deliver it, said Rogerson.
"When you focus too much on hourly rates it becomes purely a question of price and I don't think this does firms any favours," he said.
"[Value] should be the most important aspect when external counsel are spruiking their services."
NRMA currently requests estimates from its external legal counsel. Rogerson said firms must consult him before exceeding an estimate and provide an explanation for the failure to remain within the budgeted amount.
While Rogerson admitted that the arrangement is not ideal, he accused firms of being unreceptive to his requests for alternatives to time-based billing. He added, however, that there is still a place for time-based billing "as long as costs are properly managed and contained".
Rogerson also claimed that the size of an organisation influences what in-house counsel can demand of their external legal counsel.
"The more buying power you have, the greater your ability to request alternative billing structures and have suppliers meet your requests," he said.
Rogerson discussed billing models during a panel discussion at the Australian Corporate Lawyers Association (ACLA) Corporate Counsel Day in Sydney last month. The panel also debated the benefits of direct briefing, as a growing number of in-house counsel bypass firms and contact barristers for legal advice.
Rogerson cited cost savings as an obvious advantage of direct briefing. He added that, contrary to the widely-held perception that the Bar is inaccessible, he has found barristers to be entrepreneurial, with clerks facilitating relationships with in-house counsel.