Disability scheme could be 'coercive'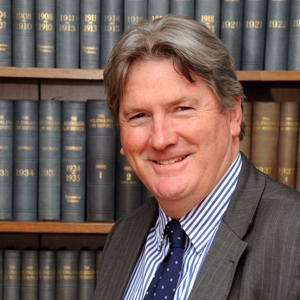 An amendment to the National Disability Insurance Scheme (NDIS) legislation could pressure disabled individuals into legal action, the Australian Lawyers Alliance (ALA) has claimed.
The bill, which passed in the House of Representatives yesterday (14 March), will enable the NDIS to be launched from July and benefit about 26,000 people with disability, their families and carers, living in selected areas in South Australia, Tasmania, the ACT, the Hunter in NSW, and the Barwon area of Victoria.
The ALA is concerned, however, that an amendment to the legislation could lead to pressure being exerted on individuals with disabilities to take legal action.
"If a scheme participant does not take up 'required action' to seek compensation then the CEO may take the action on their behalf, regardless of the consent of the individual concerned," said ALA national president Anthony Kerin.
The original Senate Committee recommended NDIS participants be able to "elect to subrogate" such decisions to the CEO. But, according to Kerin, the amendment is "completely inconsistent with the right to choose".
"The NDIS is meant to be a departure from paternalistic policy regarding disabilities, yet the process surrounding recovery rights under the scheme could be called coercive," he said.
An employment law expert has claimed, however, that it is highly unlikely that employers will initiate proceedings against the wishes of disabled individuals.
"The publicity is bad enough," Joydeep Hor, managing principal of People + Culture Strategies, told Lawyers Weekly.
 "The potential embarrassment and fallout for an employer if it were to come out that they initiated proceedings against the wishes of an employee would be an enormous disincentive for them doing so."
Hor added that the press could characterise such a move as a form of exploitation, or legal action for ulterior purposes. "This could be debilitating for any employer's ability to position themselves as a good employer for people with disabilities."
The amendment is not the only "flaw" in the legislation, according to Kerin. He said it remained uncertain how the scheme will be funded and how the NDIS will intersect with existing schemes.
"While the Senate report hoped that the NDIS Rules would provide some clarity on the treatment of compensation under the scheme, this remains to be seen," he said.
Kerin also described as "extremely unfortunate" the failure of the House of Representatives to adequately scrutinise the legislation before it was passed and called on the Senate to make amendments before the bill is passed into law and address "errors".
"Hasty legislation is bad policy," he added.