New HSF network supports sexual diversity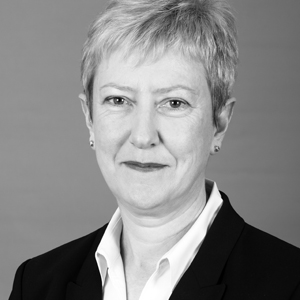 Herbert Smith Freehills has launched a network to promote diversity in sexuality and gender orientation within the firm and the wider community.
The firm officially launched its Lesbian, Gay, Bisexual and Transgender (LGBT) Network in Melbourne on 7 March, and will follow up with a launch event in Sydney this Friday (22 March).
Herbert Smith Freehills' finance partner Amanda Wales (pictured) and environment law consultant John Taberner are the Network's convenors in Sydney. They told Lawyers Weekly that the aim of the initiative is to stamp out unconscious bias against LGBT individuals.
"People have prejudices they possibly don't even know about," said Taberner.
He added the network reflects the diversity in sexual orientation within the firm, the community and within the firm's clients.
"We have to be in a position to attract a diverse range of [employees], and our client base is increasingly diverse," he said, revealing that some of the Herbert Smith Freehills' top clients have well-established LGBT networks and are ranked in the Australian Workplace Equality Index's Top Employers for LGBT employees.
Previously, primarily due to budgetary pressures, the firm's diversity program has focused on gender issues, according to Danielle Kelly, the firm's diversity manager. "We live in a world of limited resources and our key focus has been on areas where there is a pressing business case," she said, indicating that the lack of representation of women in leadership positions in the legal profession remains a critical issue.
Kelly revealed that Herbert Smith Freehills is currently undertaking a diversity education campaign with partners, where issues of cultural and religious diversity are also explored in greater detail.
"The overriding strategy is about inclusive leadership," she said.
Wales claimed effective leadership is vital to the success of LGBT initiatives. While she admitted that she hasn't suffered obvious bias at the firm by identifying as a lesbian, she believes the network will offer an "opportunity for the firm to lead in this space".
Taberner added that the success of the network also relies on straight champions, in the same way male champions play an integral role in improving gender diversity.
The Hon. Michael Kirby delivered a keynote at the Melbourne launch of the LBGT Network, which was attended by more than 100 people. Similar numbers are expected in Sydney.
The Sydney launch will feature presentations by Helen Conway, director of the Workplace Gender Equality Agency; Chris Lamb, global head of diversity & inclusion at Lend Lease; Sean Linkson, co-founder and chairman of The Pinnacle Foundation, which awards scholarships to marginalised LGBT individuals, and Nicholas Parkhill, CEO of ACON (formerly the AIDS Council of NSW).