Melbourne firm defeats Government on refugee case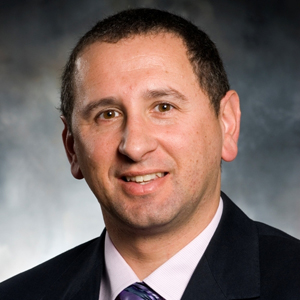 Russell Kennedy successfully acted for a Hazara refugee in a Federal Court action that found the immigration minister did not act in accordance with the law.
Last year the 34 year-old Hazara man, who fled Afghanistan claiming he was being persecuted on the basis of race and ethnicity, had his application for asylum rejected.
The matter was then referred to the then Minister for Immigration, Chris Bowen, who refused to consider the case despite having the power to grant the refugee a visa if he deemed it was in the public interest.
Melbourne-based firm Russell Kennedy, which acted pro bono on the matter, successfully argued before the full Federal Court that this decision lacked procedural fairness.
Its central argument, with assistance from counsel Debbie Mortimer SC and Matthew Albert, was that the Minister was not entitled to exercise his personal decision-making power without considering the facts of a particular case, and that the Minister must complete the assessment and removal process according to law.
Speaking to Lawyers Weekly, Russell Kennedy principal Victor Harcourt (pictured), who led his firm's team on the matter, said he was "hopeful rather than confident" that the decision would fall the way of his client.
"Once the Minister had detained our client to assess his claims for protection, then the Minister had to complete that assessment according to the Migration Act and the Court found that had not occurred," said Harcourt. "The effect of [the judgment] will be to have the errors in the procedural fairness redressed so that our client's claims for protection can be assessed in accordance with the requirements of the Migration Act, and they are quite extensive."
The Hazara man's application for asylum seeker status will now be reconsidered.
Harcourt added that the decision is likely to have a significant impact on more than 100 other Afghan asylum seekers thought to be in a similar position.
Brendan O'Connor replaced Chris Bowen as the minister for Immigration and Citizenship last month.
Saved from death
Pamela Kerr, from the Asylum Seeker Resource Centre, told the ABC that the Federal Court decision was "life and death".
"What we were talking about today was a man being loaded on a plane, sent back to Kabul," she said. "He would get off that plane and he would be marked. And he would surely be killed. Now, that's been stopped. And we've got to stop it for the other 120."
Harcourt refused to endorse Kerr's comments when questioned by Lawyers Weekly. However, he said that his legal team did put forward testimony that brought into question the safety and welfare of his client if he was returned to Afghanistan.
"We argued that it is not in the public interest to send a person to a place where there are substantial grounds for believing they will be subject to arbitrary deprivation of life, torture, cruel, inhuman or degrading treatment and that was part of the basis of our application."
Harcourt refused to offer his opinion on the Government's policies towards refugees.
Other lawyers from the firm heavily involved in the matter included senior associate Emma Dunlevie, lawyer Sophie McNamara and trainee Julianna Marshall.
For the 2011-12 financial year, Russell Kennedy did an average of 46 hours of pro bono work per lawyer. This ranks it as one of Australia's best performing firms for pro bono work.