Lawyers look to cash-in on World Cup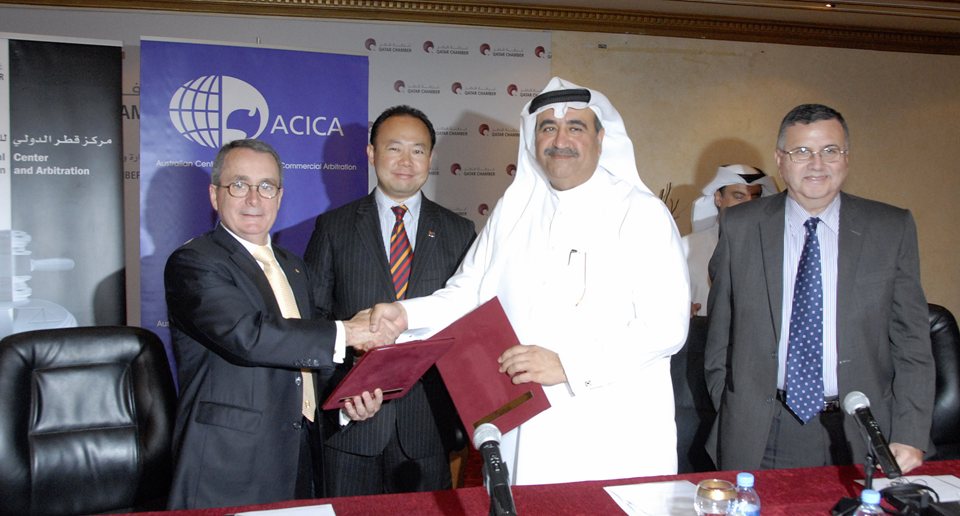 Australian lawyers are hoping an agreement signed with Qatar's major commercial arbitral body will provide more ADR work.
On Tuesday (19 March) the Qatar Chamber / Qatar International Center for Conciliation and Arbitration (QICCA) and the Australian Centre for International Commercial Arbitration (ACICA) signed an agreement.
"The amount of economic activity occurring in the Gulf and certainly in Qatar involves massive infrastructure contracts and financing agreements," said Doug Jones, the ACICA president who attended the signing when speaking to Lawyers Weekly. "In a way it [Qatar] is one big construction site and the opportunity for all of the offshore participants is to promote Australia as a neutral venue for the resolution of international arbitration that might arise out of these contracts."
ACICA was motivated to seek the agreement with QICCA in order to cash-in on the FIFA World Cup in 2022.
The Australian body is hopeful that the Australian International Dispute Centre in Sydney will be seen as a viable seat to hear commercial disputes involving multi-national companies in Qatar, rather than established arbitral seats in London, Hong Kong or Singapore.
World Cup not good news for all
The awarding of the 2022 FIFA World Cup to Qatar was controversial, with allegations of corruption within FIFA and the abuse of workers in Qatar that will be working on associated infrastructure projects.
In January Human Rights Watch said the World Cup would be a "crucible of exploitation and misery" for poorly paid migrant workers.
Many migrant workers in Doha, Qatar's capital, are poorly paid, and live in overcrowded communities with poor sanitary conditions.
Jones said that he has a "personal view" on the treatment of migrant workers, but that in signing agreements with international bodies, ACICA's main focus is on promoting Australia and the development of commercial arbitration in those countries.
"Our focus is narrow in that sense," said Jones. "We [Australia] is not seen as a large economy looking to impose its views on local entities, and therefore, we are able to persuade other parties [to see] our point of view, which others may not necessarily be so successful in doing."
Pictured at the signing in Doha is (l-r):
Doug Jones AO, President of ACICA
HE Pablo Kang, Australian Ambassador to UAE and Qatar
Abdulrahman Abduljaleel Abdulghani, QICRA president and Qatar Chamber board member
Dr Minas Khatchadourian - CEO and Secretary General, Qatar International Centre for Conciliation and Arbitration