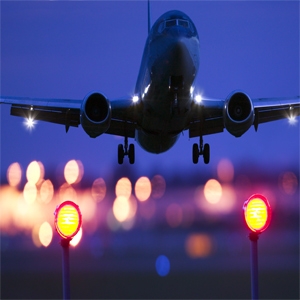 Funding cuts and an increase in litigation are causing headaches for the global transport sector, according to a recent survey conducted by Norton Rose Group.
The global survey, which involved 1,100 respondents, has revealed that 53 per cent of respondents in Australia and 63 per cent worldwide believe global economic instability is putting pressure on the availability of finance to the sector.
To remedy this, 39 per cent of the industry believes governments should boost investment in infrastructure.
In Australia, this figure jumps substantially, with 60 per cent of respondents calling for greater government investment in infrastructure, and 82 per cent calling for greater investment in rail.
The survey shows that of all sectors within the transport industry, shipping has seen the largest decrease in business volumes since 2008.
In aviation, however, opportunities are emerging for consolidation in 2012. Fifty-nine per cent of international respondents from the aviation sector said they will pursue a joint venture or merger in the next year, and 29 per cent globally – including 33 per cent of respondents in Australia – intend to boost their international reach.
Likewise, 43 per cent of those in the global rail sector say joint ventures and the enlargement of their international footprint are activities they will pursue this year. These figures increase to 47 per cent among Australian respondents.
"A notable decline in the availability of funding to the shipping sector continues to have impact," said Ernest van Buuren, head of transport, Norton Rose Australia.
"Many are looking beyond traditional forms of finance to private equity to weather further uncertainty in the year ahead. Those in aviation and rail are also actively putting plans in place for the year ahead by looking at ways in which they can get closer to customers and expand their global footprints. These are necessary and prudent steps to safeguard themselves against difficult times."
The economic difficulties of the last few years have also led to more disputes for Australian businesses. One quarter of those surveyed in Australia say they have been involved in more disputes leading to litigation, arbitration or mediation, and a further 39 per cent of respondents have been involved in more contract negotiations.
"Larger shipping disputes are becoming more protracted with many running to trial and appeal. In the last few years we have also seen an increase in mortgagee enforcement proceedings, suggesting insolvency remains a key issue. We regularly advise on ship arrests for securing claims. I expect that trend will continue," said van Buuren.
The survey, entitled Norton Rose Group Way Ahead Transport, is the third transport report released by Norton Rose Group. It details the views of 1,100 international respondents from a range of companies involved in transport including financiers, owner/operators, manufacturers, government entities and professional services firms.