Ex-Corrs partners seek deal focus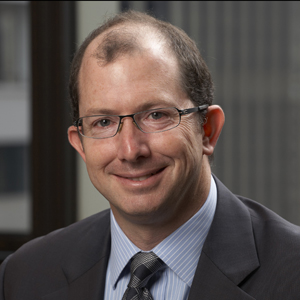 Corrs Chambers Westgarth is trying to be "everything for everyone", according to one of three of the firm's partners who defected to Johnson Winter & Slattery last month.
Corrs Chambers Westgarth is trying to be "everything for everyone", according to one of three of the firm's partners who defected to Johnson Winter & Slattery last month.
M&A partner Jeremy Davis (pictured) said that while Corrs has some good lawyers, its focus on areas like construction, intellectual property and climate change draw away from its transactional practice.
"JWS has much more of a transactional focus, which ties into our cross-border practice," said Davis, who officially started at the firm on 18 March with fellow M&A partners James Rozsa and Byron Koster.
The trio negotiated a group package and talks are underway to bring across more lawyers and support staff from their team.
In little more than a month, Corrs has lost seven partners.
The head of Corrs' private equity practice Richard Lewis joined Norton Rose with Steve Johns and Iain Laughland in mid-March, and banking and finance partner Andrew Galvin defected to HWL Ebsworth in early February.
"I think people are looking at their options and their practices and where they're best placed to be in the future," said Davis, adding that the recent departures factored into his team's decision to leave Corrs, but were not the decisive factor.
"Some of the banking guys might have left because a few others in that area have left in the last few months."
Last year, Corrs lost projects partner Michael Harrison, who left for Minter Ellison in October. The firm also saw the departure of corporate restructuring partner Dominic Emmett, who moved to Gilbert + Tobin in September, and Corrs' banking and finance partners Robert Ritchie and Shawn Wytenburg , who joined Ashurst in May.
Davis denied that there was any feeling of unhappiness within the Corrs partnership, and said the firm's CEO John Denton had "a pretty strong period of leadership and served the firm well".
"I think all the managing partners around the different firms have a pretty challenging period in front of them," he added.
John Denton was unavailable for comment at the time of publication, but has agreed to speak with Lawyers Weekly on this issue next week.
Local versus global
Davis, Rozsa and Koster ruled out going to a global firm because they believe the model has not yet been proven.
"It's hard to see how it's going to play out," said Davis.
"My feeling is that [global] firms have made it a bit more difficult for themselves, certainly from the Australian side; they've cut off a number of referrals and they've created [client] conflicts."
Corrs has demonstrated that the independent model can attract partners, poaching workplace relations partner Simon Billing from global firm DLA Piper in December last year, and planning and development partner Michael Leong from Norton Rose in October.
In August 2012, Phillip Kapp, the former head of private equity at Clayton Utz, joined Corrs due to a conflict that arose out of Clutz's launch of a Hong Kong office.
"The global law firm just [doesn't] work," he told Lawyers Weekly.
Conflict issues and foreign referrals that have arisen out of global tie-ups have led to an uptick in work for most independent Australian firms with a strong client base.
"I've probably just come off having the busiest two-year period that I've ever had," said Davis, who recently worked with US firm Skadden on Natura Cosmeticos' acquisition of Aesop as well as for one of Skadden's Brazilian clients in a transaction that lasted nine months.
"When you have your decisions being made in London, you can easily lose out on that conflict battle as opposed to a conflict battle that's centralised."
Kosta has worked on transactions including Vodafone Australia's merger with Hutchison 3G Australia, while Rozsa recently completed Archer Capital's acquisitions of majority stakes in V8 Supercars and Lend Lease's Primelife Aged Care business.
The trio join JWS' M&A team, which includes Damian Reichel, John Keeves, Tim Bowley and Shelley Hemmings, taking the practice to more than 20 partners.