DLA enters major charity partnership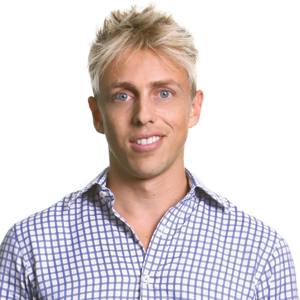 DLA Piper has agreed to a three-year partnership with UNICEF that will provide $US6.5 million in support to the organisation's global child justice work.
The firm announced on Monday (8 April) that it will donate $US1.5 million to UNICEF over three years through corporate donations and staff fundraising; it will also provide pro bono support to the value of $US5 million to UNICEF's global child justice program.
Nicolas Patrick, DLA Piper's international head of pro bono and corporate responsibility, told Lawyers Weekly the partnership came about because "the firm ... wanted a consistent global approach and to ensure our corporate giving was as effective as possible".
"What we've effectively done is try to bring together as much of our corporate philanthropy as possible ... over the next few years about 60 per cent of our total corporate philanthropy will go to one charity and that will be UNICEF.
"[Through the partnership] we think that we're going to be able to have a very significant impact on child justice."
UNICEF was selected as DLA's major corporate philanthropy partner through a process where the firm looked at organisations they had worked with previously and from them selected a shortlist of global NGOs.
"[We] then asked them to submit proposals to us [as to why they should be our charity partner] and the UNICEF proposal was selected ... as the one we felt would have the greatest impact in relation to an issue we were concerned about," explained Patrick.
Susan Bissell, the chief of child protection for UNICEF, said the partnership would "ensure that more children across the world who come into contact with the justice system are better served and protected".
World of support
Lawyers from DLA's offices all over the world will take part in providing the $US5 million in pro bono support, including lawyers in Australia.
"It was an essential requirement when looking for programs to fund that there were opportunities for all of our lawyers all over the world to participate," said Patrick.
Bob Charlton, the managing partner for DLA Piper Asia-Pacific, said: "The success of this partnership relies on the commitment of everyone at DLA Piper working together to provide UNICEF with the full breadth of support that we can give them."
Tony Angel, the global chairman of DLA Piper, described the partnership as a "unique opportunity" that would "help address a significant global issue with the aim of making a positive impact for future generations".
Patrick added that at the end of the three-year partnership he expects the firm will review the success of the program but "whether that leads to a new global charity partner, or to us maintaining our relationship with UNICEF, I just couldn't speculate".
"Our objective is to improve the way children interact with the justice system. There hasn't been so much work done in relation to the rights of children ... in the civil justice system ... so that's an area that UNICEF is very focused on and that's one of the initiatives DLA Piper will be supporting over the next three years."