NRL players weigh up legal options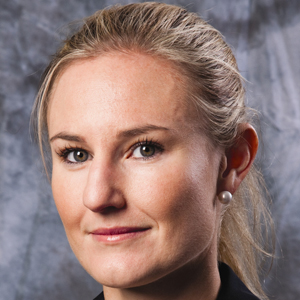 Players at the centre of the NRL drugs scandal will have to decide whether to band together and face allegations as a united front or go it alone with independent legal counsel.
Venetia Stewart (pictured), president of the Australian and New Zealand Sports Law Association, told Lawyers Weekly that it may be appropriate for the NRL stars under investigation to seek independent legal advice if a player believes their interests can't be adequately represented by lawyers that have been jointly retained with other players.
"There may be conflicts of interest that arise between individuals in the group, including where there may be concerns about some players incriminating others," she said.
Stewart's comments echo the views of the former head of the Australian Sports Anti-Doping Authority (ASADA), Richard Ings, who recently warned that a show of solidarity could be detrimental to some players.
"It's in the best interests of each individual player to sit down and talk to ASADA at the earliest opportunity accompanied by their own personal legal representative," Ings told The Australian.
"If I was a player I would want my own legal counsel ... I wouldn't want to be sharing a lawyer with someone else because how can a lawyer advise me if it means incriminating one of the other players he is representing?"
Stewart could not comment on whether Ings' advice was applicable to the NRL players in question given that details of the ASADA investigation have not yet been made public. She also claimed that legal advice on this issue is wholly dependent on individual circumstances.
"In some circumstances it may be appropriate to have joint representation with other individuals being investigated and in others this may be inappropriate," she said.
"In this sense, there is really nothing that differentiates an athlete from any person being investigated by a government body or authority for potential breaches of the law."
In March, ASADA stepped up its investigation into allegations of doping in the NRL by turning its attention from clubs to players, requesting interviews with 31 athletes.
A well-known player agent is understood to be leading the push for a united front, according to The Australian.