Counsel come together to tackle corruption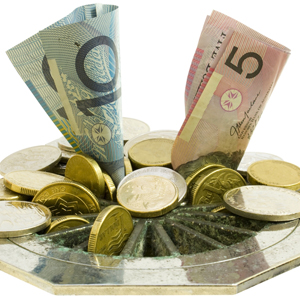 The global head of compliance at Rio Tinto will head an extensive list of senior in-house lawyers at an anti-corruption conference in Sydney later this month.
Neville Tiffen, the global head of compliance at Rio Tinto, will be one of four people to speak on the topic: The Face of Corruption in Australia: How to Detect Fraud and Minimise Your Exposures Through Active Monitoring.
Symantec Asia-Pacific & Japan legal services director Michael Helmer will join Tiffen on the panel, which will also include David Chalkin, a barrister and associate professor from the University of Sydney, and Jones Day partner Steven Fleming.
This panel discussion will be the first topic to be tackled at the Anti-Corruption Australia Conference in Sydney on 29 and 30 April. The Conference will tackle the general issue of Achieving Best Practice When Applying Global Anti-Corruption Guidelines to Asia-Pacific Business Realities.
A number of general counsels and senior corporate figures will also speak at the Conference. Mark de Carvalho, the business ethics manager at Lockheed Martin, will be providing the opening and closing remarks from the chair, alongside Johnson Winter & Slattery partner Robert Wyld.
Other senior in-house figures that will speak at the conference include Maureen McGrath, general counsel of corporate and compliance with Westfield, Kristen Harris, the director of legal affairs Asia-Pacific with Harley Davidson, and Betty Ivanoff, the group general counsel with Graincorp Limited.
Ivanoff is one of three panellists that will be tackling the topic of Cutting through red tape without paying bribes: Minimising corruption and facilitation payment risks when obtaining regulatory approvals.
For details on how to register, click here.
*Lawyers Weekly is a media sponsor of the Conference