Wotton + Kearney expands into Queensland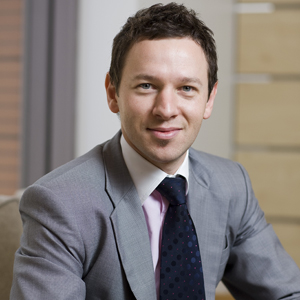 Insurance boutique Wotton + Kearney will launch a Brisbane office in July to capture work arising out of weather-related catastrophes in the state.
Partner Paul Spezza (pictured), who has been with the firm since 2003, will be heading up the office. He told Lawyers Weekly that the volume of insurance work in the wake of climatic events, such as last year's Queensland floods and Cyclone Yasi, was a strong enough incentive for the firm to set up shop in Brisbane.
"Over the years there's been a need for us to service work [related to natural disasters] in Brisbane, and our presence there will make things easier to manage," he said.
The firm currently has offices in Sydney and Melbourne. The new office will officially open on 1 July, with Raisa Conchin, a senior associate in Wotton + Kearney's Sydney office, joining Spezza in Brisbane.
Spezza said he will initially target existing clients with interests in Queensland, including insurers AIG, Zurich, ACE Insurance and Allianz. "Clients have been telling us for some time that there may be opportunities for us in the Brisbane market."
Wotton + Kearney's insurer clients have been increasingly involved in Queensland-based disputes, according to Spezza, who singled out legal issues from the collapse of Storm Financial and the class action following the demise of RiverCity Motorways.
Spezza said that the firm expects to be involved in more high-profile matters and is unperturbed by the rapid expansion of merging firms. He explained that boutiques are valued by insurer clients for their specialisation and competitive rates.
"The insurance industry will always look to specialist providers of insurance-related legal services," he said.
"There tends to be differences, and in some cases significant differences, between the rates charged for legal services provided by firms specialising in insurance-related work and the rates charged by firms servicing corporate/commercial clients in practice areas outside insurance."