Flexibility message getting through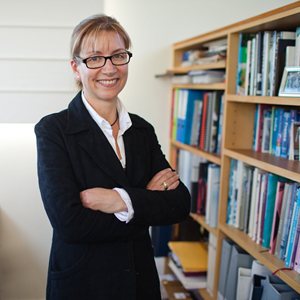 Firms are convincing graduates that being a lawyer doesn't have to mean sacrificing work-life balance, a Norton Rose partner has claimed, in response to a pilot study that found more than a fifth of female students chose law because it offers flexibility.
In the Career Intentions Survey conducted by the Women Lawyers Association of NSW, 21 per cent of female law students selected flexibility/work-life balance as their reason for pursuing a career in the legal profession.
Sally Macindoe (pictured), a partner and the head of diversity at Norton Rose, told Lawyers Weekly that the result suggests that there is growing awareness among aspiring lawyers that some firms can offer meaningful flexible work options.
"[Students] are reaching that conclusion because it's becoming widely known that leading practices are understanding the need for flexibility and delivering solutions around it," she said.
"It's positive ... I think the message is getting through."
Clerkships at Norton Rose include sessions on diversity, which are followed up with a Q&A. Answers provided by students after the firm's most recent rotation show an increased interest in flexibility, revealed Macindoe.
She said graduate expectations of their employers have changed considerably over the past decade.
"Ten years ago, students weren't thinking about flexibility as anything relevant to their career choice, but this year a number of graduates have contacted our diversity committee to say [flexible work options] were among the key factors in their decision to join Norton Rose."
Barrister Lee-May Saw, chair of the Career Intentions Survey sub-committee of the Women Lawyers Association of NSW, also believes the survey finding is a positive one. She fears, however, that not all students are getting the message that work-life balance and the law are compatible.
"There is a lot of information about flexible work options coming from large firms that sponsor initiatives with universities, but the same can't be said of criminal law," she said.
The Career Intentions Survey was launched at a cocktail event on 11 April. The Women Lawyers Association of NSW patron, the Hon Acting Justice Jane Mathews AO, gave a keynote entitled Equality in the Legal Profession: The past, the present and the future, in which she described her experiences of being one of a handful of female law students at the University of Sydney in the early 1960s.
The launch was also attended by the Hon Chief Justice Tom Bathurst QC, the Hon Justice Margaret Beazley AO, Law Society of NSW president John Dobson and the president of the Australian Human Rights Commission, Professor Gillian Triggs.
A total of 102 students (91 females and 11 males) participated in the Career Intentions Survey pilot, which was conducted from August to November last year through the law schools of the University of New England, University of Sydney and University of Western Sydney.
Click here to read more about the findings of the Career Intentions Survey.