Solicitor who harassed client struck off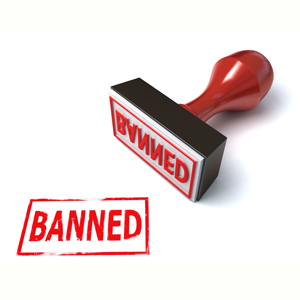 A Ballina solicitor has been struck off the roll for a string of offences, including harassing a client with 30 phonecalls and text messages in one evening.
The Administrative Decisions Tribunal accepted five applications brought by the Law Society of NSW alleging 16 counts of professional misconduct and unsatisfactory professional conduct against NSW lawyer Mark Flynn. They included allegations that Flynn harassed a client; forged a signature on a statutory declaration with the intention of misleading the Local Court of NSW, and falsified trust account records to the tune of about $88,000.
The Tribunal heard that, in 2009, Flynn invited a female client to dinner and suggested that she "wear something sexy". He followed up with more than 20 text or voice messages to her between 4.45pm and 11.26pm that evening, none of which she responded to. The next morning she recorded a further 12 missed calls from Flynn.
Flynn admitted to the allegations in a written submission, in which he stated that he was "extremely embarrassed" about his conduct.
He blamed alcohol and "labouring in respect of my mental illness".
A psychologist report suggested Flynn was suffering from alcohol abuse and a "recurring depressive illness" at the time, triggered by his father's suicide and his infant son being diagnosed with cancer.
While the Tribunal took into account Flynn's medical history, it claimed to be comfortably satisfied as to Flynn's "probable permanent unfitness to practice".
Flynn relied on nine letters or affidavits from clients, a colleague, a barrister whom he briefed, a fellow practitioner, a former policeman and friends attesting to his good character.
The Tribunal stated: "We are inclined to give these statements little evidentiary weight in our overall determination of the matter."