A tale of two lawyers in BHP shake-up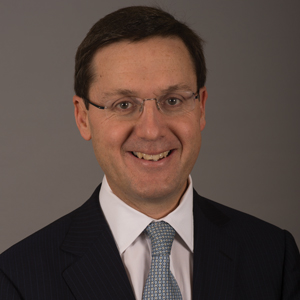 Senior Herbert Smith Freehills partner Geoff Healy will replace David Williamson as BHP Billiton's legal head in a move that reflects the changing strategic direction of the company._x000D_ _x000D_
Senior Herbert Smith Freehills partner Geoff Healy will replace David Williamson as BHP Billiton's legal head in a move that reflects the changing strategic direction of the company.
It was announced today (18 April) that Sydney-based Herbert Smith Freehills (HSF) partner Geoff Healy (pictured right) has been brought in to replace Ashurst alumni David Williamson (pictured below), who has held of the role of head of legal at BHP since April 2010.
BHP told Lawyers Weekly that Healy was appointed to reflect the "more compliance-focused world", with an increased focus on operations, which BHP was now operating in. The mining behemoth added that Williamson would "return to his mergers and acquisition specialisation at his old firm".
The rest of BHP's new Group Management Committee, under new CEO Andrew Mackenzie, was also announced today, with Mackenzie saying the new team would "provide the company with the right balance of skill and experience needed to lead BHP Billiton effectively in the current environment".
Healy, who specialises in complex corporate and regulatory disputes, was HSF's client relationship partner for BHP, and had previously advised the company's board on corporate governance and disputes.
He also represented BHP in a Royal Commission investigating whether the corporation had breached Australian laws in its dealings with Iraq, which resulted in BHP being fully cleared.
Other high-profile clients of Healy's at HSF included Telstra, Santos and National Australia Bank.
Healy isn't the first HSF partner to take on this role with BHP. Mike Ferraro, the firm's current global head of the corporate group, left his role as Freehills' managing partner to be BHP's chief legal counsel from 2007 to 2010.
Williamson replaced Ferraro upon his departure.
Commenting on Healy's departure, Gavin Bell, Herbert Smith Freehills' joint global CEO, said: "We wish Geoff well taking up this opportunity to work in one of the top in-house legal roles in the world. His contribution to Herbert Smith Freehills has been immense and obviously we look forward to working with him in his new position."
Healy will start at BHP Billiton on 3 June.
Williamson, who for the past 22 months has also served as BHP's chief compliance officer, will leave the company on 2 June and return to Ashurst later this year.
Welcoming his return to the firm where he worked for 28 years before joining BHP, Ashurst Australia chairman Mary Padbury said: "We are delighted that someone of David's calibre and experience in the Australian legal profession is re-joining the firm. David's role has placed him in a unique position to understand the impact of the globalisation of legal services and best practice among top-tier firms seeking to address the needs of multinational clients."