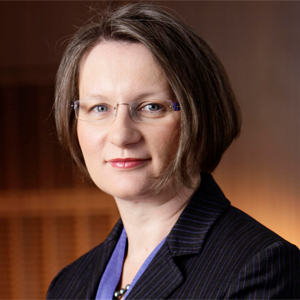 A lawyer intimately involved in the record $200 million Centro class action settlement has warned corporate Australia to expect more litigation in the future.
King & Wood Mallesons (KWM) partner Moira Saville was speaking to Lawyers Weekly in the wake of a report by the firm on class actions in Australia. Saville acted for PricewaterhouseCoopers (PwC) in the Centro class action, which was settled for an Australian record $200 million in May 2012.
"Class actions are a big part of the litigation landscape in Australia; they won't go away," said Saville. Research by KWM on class actions over the last 20 years found that the total amount of securities class action settlements in Australia has topped the $1 billion mark, with $480 million of that figure coming through settlements alone in 2012.
Saville said the prospect of a high rate of returns was driving more litigation funders to set up shop in Australia and leading to more speculative claims. "They are in it for the money, they are making very large returns out of these class actions and no one should be fooled by that," she said, scoffing at the notion that funders are interested in access-to-justice.  
Saville's air of concern has certainly resonated with corporate Australia and sections of the legal profession. According to a KWM survey of directors, in 2012 there was a 30 per cent increase (from 2011) in the number of directors who consider class actions to be a significant or increasing threat.
In August last year, the former Federal Court judge Ronald Sackville also put the boot into IMF Australia, the largest litigation funders in the domestic market. "With the business model that IMF has, which is perfectly legitimate ... all that has little to do with access-to-justice," he said at a conference at Clayton Utz.
For the 2011-12 financial year, IMF saw gross income increase by 104 per cent to $117.8 million, with net income from litigation funding standing at $70.5 million, up 86 per cent. The company's net profit after tax was $43 million (up 88%). Speaking to Lawyers Weekly in the wake of Justice Sackville's comments, IMF managing director Hugh McLernon described as "claptrap" that all the money from settlements goes to the funders and lawyers.
IMF funded the claim that realised the largest pay-out ($150 million) in the multi-faceted Centro class action settlement. The litigation funders took $60 million from that pot, a 40 per cent cut. The plaintiff law firm involved, Maurice Blackburn, earned $20 million in fees. Slater & Gordon received $10 million from a separate Centro class action claim that settled for $50 million.
The respondent law firms, King & Wood Mallesons, Herbert Smith Freehills, K&L Gates and Lander & Rogers, would also have earned substantial fees for their work on the matter.
Risk of reply
Saville denied that large commercial law firms and partners such as herself in those firms welcome class actions because of the work and fees they provide. "If class actions stop tomorrow we would have very happy clients and we would still have plenty of work to do," she said. "I appreciate that I have spent much of the past five years working on class actions, but I am not interested in dragging out class actions for the sake of fees."
Saville also expressed her concern that some judges had flagged in 2012 that respondents should have a role in considering the approval of a proposed settlement. She said this would risk putting respondent lawyers such as her in a position of conflicting duties.
Usually when a court considers a settlement it is only the applicant's side that gives a confidential opinion to the judge about proposed settlement terms. "You go along to these settlement approval hearings and you absolutely prepare for those and you prepare for any question the judge might ask, but as a respondent, you hope you are never asked a question," she said. "The applicant brings the case, they are the ones that have to explain to the court why the settlement is fair and reasonable."