Oz a contender to be home of global class actions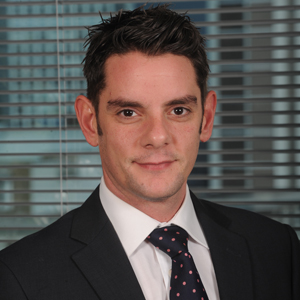 An international study has named Australia as a frontrunner to become a regional centre for securities class action litigation.
The predictive study by consultancy firm Goal Group has forecast that class action settlements in the Asia-Pacific are expected to be worth $US3.4 billion by 2020.
"Australia could be responsible for a fair amount [of that]," said Andreas Costi (pictured), Goal Group's director of sales for Australia and New Zealand.
Australia was nominated among only a handful of countries, including The Netherlands and Canada, as potential venues for non-US class actions, which are expected to produce a total of $US8.3 billion in settlements by 2020.
The US currently attracts the highest volume of class action settlements, according to the study. But a recent US Supreme Court decision has limited non-US investors from obtaining compensation from foreign companies through the US court system.
In 2010, the Court ruled that securities laws only apply to companies listed on US exchanges during an investor class action against the National Australia Bank.
The ruling has resulted in "an unofficial battle" to be the home of non-US securities class actions, said Costi, with Australia's "lively class action scene" placing it among the frontrunners vying to become regional centres for this type of litigation.
"This is a growth area within the legal industry," he said.
Researchers also claimed the fallout from restrictions to overseas plaintiffs under US law could mean the non-participation rate is "probably considerably higher" than the 24 per cent figure taken from Goal analysis of its securities class action database.
If non-participation rates seen in US class actions are experienced in non-US activity, more than $US2 billion of investors' rightful returns will be unreclaimed each year by the end of the decade, according to the study.