Lawyers benefit from bribery crackdown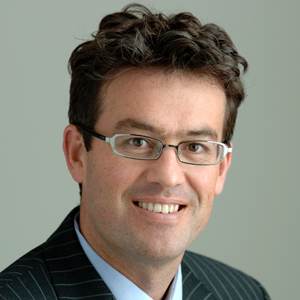 A crackdown on foreign bribery has created "a mountain of work" for lawyers, a Jones Day partner has said ahead of a major international anti-corruption conference.
Steven Fleming (pictured), who is also a member of the firm's global disputes practice, told Lawyers Weekly that the Australian Federal Police (AFP) is clamping down on foreign bribery, which will mean more work for lawyers. The move follows an OECD report that slammed Australia's enforcement record and highlighted extensive failures in the handling of cases.
"There's obviously been a lot of political pressure brought to bear on the Australian government, which has been referred back to the AFP," said Fleming, who is a featured speaker at the C5 Anti-Corruption Australia Forum being held in Sydney on 29 and 30 April.
Lawyers' services will be required during the investigation and prosecution of companies targeted by the AFP, said Fleming. But, he added, the real work for firms is in helping companies prevent corruption.
"There is a mountain of work in the front end putting together compliance programs and ... in a due diligence context when a company is looking at purchasing a company with interests in high-risk jurisdictions; reviewing whether or not there's any latent corruption in the company [the client] is purchasing."
Fleming warned Australian companies expanding into Southeast Asia, Africa and China that they are facing exposure to corruption "the likes of which they have never seen before".
A positive step in tackling corruption is the Attorney-General Mark Dreyfus' Public Interest Disclosure Bill, which provides additional protections to whistleblowers, claimed Fleming. This will help lift the lid on sophisticated schemes, such as indirect supply agreements with third parties, which hide pots of money that can be used for paying bribes.
"Due to the sophistication of some of the schemes, it's only when you get whistleblowers you are able to uncover it," he said. "On paper it all looks fine and dandy but when you talk to people and drill down into it, you're able to identify the corrupt scheme."
Fleming added that there is growing awareness that corruption is often far more complex than "people passing over brown paper bags in shady alleyways" and compliance programs are beginning to reflect this.
Other featured speakers at the forum include Commander Errol Raiser, the head of the AFP Special Reference Unit, which is responsible for investigating breaches of Australia's anti-bribery legislation, and former UK Serious Fraud Office Director Richard Alderman.