Lawyers differ on approach to bribery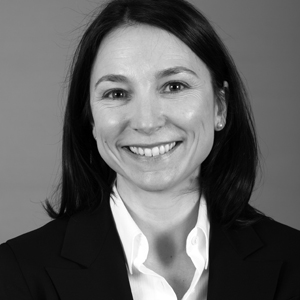 Partners from Baker & McKenzie and Herbert Smith Freehills had differing views on whether companies should have a zero-tolerance approach to bribes at an anti-corruption conference this week.
Richard Dean, a partner at Baker & McKenzie's Washington office, argued that taking a zero-tolerance approach to facilitation payments has risks that can sometimes outweigh the benefits. He explained that employees can be under intense personal pressures in certain countries, where facilitation payments are part of the daily reality of doing business.
"The quality of life for my guys sitting on the ground in ... Russia is worth more to me than the risk Russian authorities are going to prosecute over [a minor] payment," he said during a panel discussion entitled Cutting Through Red Tape Without Paying Bribes in Sydney on Monday (29 April).
Herbert Smith Freehills partner Caroline Cox (pictured) responded by reciting the practical benefits of creating a zero-tolerance culture within an organisation, which, she said, becomes considerably more difficult if there are exceptions to the rule.
"If you start saying yes to some [payments] and no to others, it can create problems," she added.
In an interview with Lawyers Weekly, Cox said a growing number of Australian companies are moving towards a zero-tolerance approach. Many multinationals with overseas operations are subject to the UK Bribery Act, she explained, "so rather than having different policies for different jurisdictions, they're just adopting the highest common denominator".
"A lot of companies don't want to have to explain to employees and third parties what payments can and can't be made ... it's clearer and there's less risk to have a zero tolerance approach."
While Cox admitted that the facilitation payment exemption under Australian law is unlikely to be abolished in the near future, especially in the lead-up to a federal election, she said the defence is so narrow that many companies prefer not to rely on it.
The panel discussion also featured David Luijerink, a partner at KPMG Forensic, who explored what does and doesn't fall under the facilitation payment defence, including preferential treatment and gifts, which he singled out as problematic areas. He also urged companies to implement risk assessments.
"Risk assessments are not done in many cases and, when they're done, they're superficial," said Luijerink.