LCA launches female attrition study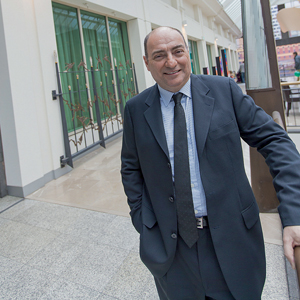 The Law Council of Australia (LCA) will launch a national study next week to examine the attrition rate of female lawyers and their failure to reengage with the profession.
The National Attrition and Reengagement Study (NARS) will be distributed to members of the legal profession on Monday (6 May). The aim is to obtain qualitative data that will shed light on trends in the progression and attrition rate of female lawyers.
"Why women leave the legal profession and do not reengage is an important issue for the national profession and one which I nominated as a priority during my presidential term," said LCA president Joe Catanzariti (pictured), who will leave the post on 4 June, halfway through his one-year term, to take a position on the Fair Work Commission.
The LCA has engaged independent research agency Urbis to conduct the study. Catanzariti encouraged current and former members of the legal profession to participate in the survey, which is open to both men and women.
The survey results will form the basis of a report that will include practical measures that legal associations and law practices can implement to address the causes of high attrition among female lawyers, and to re-engage women who have left the profession. The recommendations will target women working in private practice and the Bar at various stages of their career.
Catanzariti said the data obtained will remain confidential, and specific information provided about individuals and organisations will not be identified or disclosed to the LCA or anyone else.
Another benefit of the project, according to Catanzariti, is it will give current and former members of the legal profession an opportunity to share their work experiences.
A link to the national online survey will be available on the LCA website from 6 May.