Female attrition study to address research gap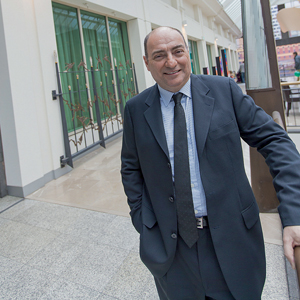 A new national study will fill a research gap in our understanding of why, after four years of practice, the dropout rate of women in the legal profession begins to climb dramatically, the president of the Law Council of Australia (LCA) has claimed.
Joe Catanzariti (pictured) told Lawyers Weekly that the small amount of data on the attrition and retention rates of female lawyers pushed the National Attrition and Reengagement Study (NARS) to the top of the LCA agenda.
"I nominated [this issue] as a priority during my presidential term," he said. "I absolutely think the material available is inadequate ... a lot has been based on anecdotal evidence and has been limited in scope."
Catanzariti said the attrition rate of women after four years of practice will be a focus of the study, but he would not offer an opinion on the reasons for their exit.
"In year one and two [of working in the profession] there is very little discernible difference between women and men," he said. "As you progress to year four and beyond, [the number of] women dropping out far exceeds males."
Catanzariti, who will leave the president's post on 4 June, halfway through his one-year term, to take a position on the Fair Work Commission, admitted he was disappointed that he would not see the project through to its conclusion. But, he added, whoever was at the helm, it was "critical [the study] came to fruition this year".
The LCA has engaged independent research agency Urbis to conduct the study. This was a strategic move, said Catanzariti, to preserve the confidentiality of the respondents and to encourage open and honest participation. He explained that specific information about individuals and organisations will not be identified or disclosed to the LCA or anyone else.
"It allows people to speak without fear or favour and there's no linkage to the LCA or the law societies or Bar associations," he added.
The survey findings will form the basis of a report that will include practical measures that legal associations and law practices can implement to address the causes of high attrition among female lawyers, and to reengage women who have left the profession.
The recommendations will target women working in private practice and the Bar at various stages of their career, as well as lawyers who have left the profession.
"We want to come up with solutions to retention and to deal with the attrition problem," said Catanzariti. "Attrition is the easy part; retention – why and how do you fix it – is the challenge."
A link to the national online survey is available on the LCA website.