Gadens launches second Asia office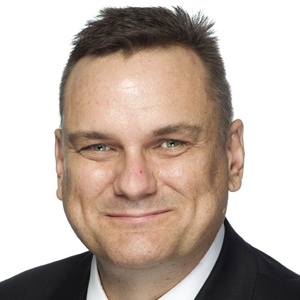 The managing partner of Gadens' new Singapore office said the firm opened an outpost there because to work successfully in Asia "you really have to be on the ground".
"Being a lawyer at the Sydney airport and meeting clients coming in just doesn't work," said the managing partner of Gadens' Singapore office, Marc Rathbone (pictured).
"I've been in Asia for six years now and it's patently obvious that if you're not here you don't understand the market and you can't service your clients properly."
Rathbone left his position as partner in Clifford Chance's Singapore office to take on the managing partner role at Gadens in January.
This is the second office Gadens, which is a top-10 Australian firm by revenue, has opened outside Australia. The firm has had an office in Port Moresby in Papua New Guinea for more than 40 years.
Rathbone said the office in Singapore is focused on three main areas: property, banking & finance and energy & resources, and that it acts for a mixture of Australian and Asian clients.
"We are dealing with clients from Australia inbound into Asia; and also Asian clients inbound into Australia," said Rathbone. "Property and construction ... is Aus-centric; it's Asian investors into Australia ... [and] banking & finance is similar. But energy & resources is a regional practice; there's not an awful lot of work in Singapore [itself], it's more regional."
However, the firm has limitations on its practice as it is a "foreign law practice" and does not have a licence to practise domestic Singaporean law.
Rathbone said Gadens had not yet applied for a licence, describing it as a "long-term goal".
"We've made a conscious decision ... and our intention is to grow organically ... we'll walk before we run."
Despite these restrictions on practising domestic Singaporean law, Rathbone said the firm has acquired "three or four" new clients since the office opened its doors on 1 January.
Existing clients the office acts for include the major Australian banks, a number of property companies and it is also on the panel of "a rather large listed E&R company".
There are currently two partners permanently based in the Singapore office, with Rathbone saying the office is in its "ramp-up" phase and that he sees its numbers increasing in the next 12 months.
Apart from E&R expert Rathbone, the other permanent partner in the office is property partner Laresa Koscharsky.
Ian Clarke (banking /corporate), Mark Skinner (banking / corporate) and Kym Livesley (E&R / corporate) will also travel frequently to Singapore to do work for Gadens' clients in the Asia-Pacific region.
New home
The firm moved into its new, permanent Singapore office this week and it will hold an official launch next Tuesday (21 May).
Rathbone said, in the E&R sphere, he would continue to act for the clients he acted for while with Clifford Chance, but added that Gadens hadn't opened in Singapore to "butt heads" with the international firms already there.
"We're not in direct competition with [the big international firms]. In fact we have a very gentlemanly agreement where we do refer work."
Rathbone said, with the opening of this office, combined with Gadens' existing offices in PNG and throughout Australia, the firm now had "Asia, Australia and the Pacific covered".
"I specialise in the emerging markets: Vietnam, Myanmar, Thailand and Indonesia, I've already worked in [those places]. So we can operate from Singapore and still service our clients [there] quite comfortably."
"As things progress ... if there's a need for [another international] office ... then we'll consider that."