Email a 'cry for help' in lawyer bullying case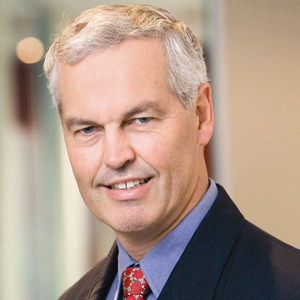 A bullying case against Maurice Blackburn has exposed the stresses faced by two lawyers trying to balance work and young families.
A Victorian Supreme Court judgment on Wednesday (22 May) rejected an appeal by the former head of Maurice Blackburn's family law team, who had claimed she was systematically bullied, and that the then managing partner did nothing about it.
Fiona Brown filed for $2.8 million in damages after claiming she suffered psychiatric injury and had been unable to work since November 2003; that claim was rejected by the County Court and the rejection was upheld by Wednesday's appeal.
Maurice Blackburn CEO Greg Tucker (pictured) said in a statement to Lawyers Weekly today (24 May) that the firm has no comment on the case itself.  
All staff at Maurice Blackburn are trained on the firm's policy on harassment and bullying, he said, but he did not reveal whether that was the case in 2003.
Court of Appeal judges David Harper, Robert Osborn and Cameron Macaulay agreed that Brown's claim amounted to a "regrettable" exchange of emails between Brown and her former colleague, Lee Formica, rather than legitimate bullying.
Formica and Brown were old friends before their relationship began to sour. They met while Brown was completing the Leo Cussen Course more than a decade ago and used to lunch together up to three times a week.
When Brown went on maternity leave in late 2002, her files were shared among the family law division's three remaining solicitors. Formica, who had two children of her own, took 10 of Brown's files and began to act as head of the family law division, increasing her hours to full-time (rather than three days a week).
In April 2003 it was announced that she would be promoted to salaried partner.
Brown returned to work in early May 2003; one day before one of her cases was listed for hearing. When Formica indicated she was too busy to help her with the file beforehand, Brown sent her an email expressing her disappointment in her.
Formica sent a reply email around midnight, which she later conceded was inconsiderate.
In the email Formica said the family law department was in "an appalling state", that it would have sank in the last four months without her, and that she was deeply disappointed with Brown's "general attitude" before going on maternity leave.
"I worked ANZAC Day, conferred for four hours on Sunday, as well as attending to the other 100 million things I do for the people in this department, including you," the email said.
"My usual day is 8am to 7.30pm in the office five days a week, one or two evenings of work at home and part of the weekend working.
"I also have a family and finally you know what it is like to juggle … so get off my back."
Brown told the court she was shocked by the email and "developed chest pains, a heart-racing sensation and cried a lot".
Judge Osborn described Formica's email as a clear "cry for help" and agreed with County Court judge John Carmody that both women were under significant personal and professional pressure.
Brown's "proposition and evidence" that Formica and Michael Brett-Young, the then managing partner and current CEO of the Law Institute of Victoria, conspired to get her to leave the firm was also rejected by the court.
Brown claimed Formica told her that "the partners are trying to play us off against each other so one of us will leave" and that she considered this a central motive for harassment.
Formica told the court she instead said words to the effect: "We're working with some very blokey people and we have to work together as women to be credible in this firm."
Judge Carmody said Brown's evidence was of her own interpretation and caused her to react to a number of "trivial inter-office and inter-personal conflicts"
Relationship game
Brett-Young offered to bring in an outside mediator in November 2003 to try and help resolve the two women's differences, but Brown said it was too late.
The court found that he acted as a "reasonably prudent employer would act in the circumstance".
Anne Reeves, the human resources general manger at Maurice Blackburn, told Lawyers Weekly last month that "avoidance culture" has been a problem in law firms for years.
"We know statistically that relationships keep people at an organisation; we know they leave because of soured relationships," said Reeves.
 "We can facilitate conflict resolution or get an external coach in if a key relationship in the firm breaks down … [but] we encourage people to get off their computer and have a conversation because [email] is so easily misconstrued."
Tucker said that the firm has a hotline for staff who wish to raise concerns about workplace relationships and that the firm has a wide uptake of flexible work arrangements.
"Our latest staff survey results reveal a staff engagement level of 74 per cent, which is much higher than most law firms, indeed in the top 10 percentile of all employers as measured by AON Hewitt," added Tucker.