MPs go to ground on bullying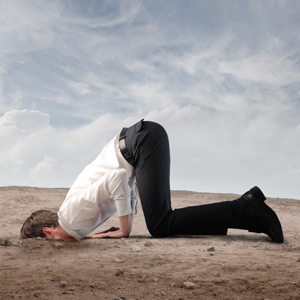 The heads of several top-tier and mid-tier firms were unavailable to be interviewed by Lawyers Weekly on the topic of bullying in law firms last week.
The heads of several top-tier and mid-tier firms were unavailable to be interviewed by Lawyers Weekly on the topic of bullying in law firms last week.
Lawyers Weekly approached the managing partners of Allen & Overy, Baker & McKenzie, HWL Ebsworth and Henry Davis York. Not wanting to talk about this issue, travel commitments and busy schedules were among the reasons given for their inability to provide comment for a special report on bullying in the latest issue of Lawyers Weekly, which comes out on Friday (31 May).
A&O managing partner Grant Fuzi also declined to be interviewed late last year after the firm's competition partner Dave Poddar left the firm, with his wife and fellow partner Angela Flannery also leaving, after allegations of inappropriate behaviour were made against him.
A couple of months after Poddar's resignation, the head of HWL Ebsworth's financial services and regulatory practice group, Andrea Beatty, also quit suddenly. In the wake of her departure, former colleagues of Beatty told Lawyers Weekly her approach had caused some disquiet among her staff. In an interview with Lawyers Weekly, Beatty maintained that such descriptions were unfair.
HWL's managing partner Juan Martinez declined to be interviewed at the time on the circumstances of Beatty's departure.
Lawyers Weekly also requested an interview with Herbert Smith Freehills' head Jason Ricketts.
He was unavailable for personal reasons, and was the only firm head approached by Lawyers Weekly who was given less than a week to respond.
Herbert Smith Freehills was questioned on the issue in 2010 when one of its former lawyers, Nicole Stransky, launched legal action against the firm, alleging that she had been bullied by supervising partners. The firm hit back at the allegations, telling Lawyers Weekly at the time that it "strongly reject[s] any claim that we have treated her unfairly".
Managing partners may be reluctant to discuss the sensitive topic, but more victims are coming forward. In an exclusive interview with Lawyers Weekly, a senior lawyer said she was bullied at three top-tier firms and, on one occasion, physically intimidated.
The lawyer revealed that while she was working at the Perth office of a well-known top-tier firm, a partner, who was a six-foot-five tall, heavy-set man, demanded that she work 20 hours straight for four consecutive nights while leaning over her in a threatening manner.
She claimed that when she tried to explain that she could only work until 9pm, the partner was visibly shocked and "made life hell after that" by setting unrealistic deadlines and forcing her to work Sundays.
"He was an unreasonable ogre," she said.
The lawyer was later sacked after requesting time off to get treatment for depression. When she sued the firm for unfair dismissal, she claimed she was bullied her into a "pathetic settlement", the firm threatening to fight the case to the Industrial Relations Commission and ruin her legal reputation.
For the full story, see Lawyers Weekly magazine, issue 621.