MP forum downsized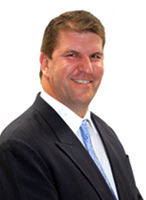 A new forum for managing partners of small and boutique firms aims to facilitate the sharing of ideas and strategies in a non-competitive environment.
The Boutique and Small Firm Managing Partner Conference will take place on 8 and 9 August in Noosa, in response to a lack of relevant information for small firm leaders at the annual Managing Partners Conference.
"The issues facing boutique and smaller firms are vastly different to what gets addressed at the Managing Partners Conference," said Peter Magee (pictured), the head of family law at Armstrong Legal, a firm of 35 lawyers.
"The overall global economic outlook has been a focus of the last two Managing Partners Conferences [as have] the impacts of a globalising profession … it's irrelevant to us," said Magee.
Magee has been attending the Managing Partners Conference for four years and said the biggest opportunity there, for him, is direct and personal networking with large commercial practice heads, that don't deal in his firm's area of law.
"Lawyers among their family and friends hold a particular place in relation to any legal problems that happen within their network. If they can't deal with a criminal or family law matter within their own firm and network, we like to position ourselves among them as a go-to firm," he said.
However, that opportunity to network is not enough for Magee to justify attending the Managing Partners Conference every year, he said, and he welcomed the launch of the boutique version.
It will feature presentations on technology, human resources, marketing, leadership and law firm management, according to George Katrivesis, the founder and director of the event company Chilli IQ.
Magee said he hopes it will create a space for small law firm leaders to share ideas without fear of losing out to their competition.
"If you're a small practice and you've got ideas, who do you bounce them off? If you're in a regional centre, do you turn around and tell your competitors? Do you let the town know?" he asked.
When it comes to issues of succession, staff and partner retention, recruitment and remuneration, as well as marketing, Magee said lawyers need to be in a non-competitive environment to get "sage advice".
He said he would like to hear practical advice on where to position a small practice – as general or specialist; online marketing and social media; structures for equity, tax, risk management, growth and succession; practical applications of technology; business planning and budgeting, and staff supervision.
"We've got policies in relation to succession, recruitment and retention, but my concern is: are they the best policies?" said Magee.
Attracting and safeguarding work is another concern for small law and Magee hopes networking opportunities in August will be fruitful in this regard.
"There's an opportunity to say 'I'm not so great in employment law but I'm really great in property law and if you do employment but not property, can we get something going between us so that we're both not stretched and don't have the prospect of sending a client to someone that does both?'" he said.
Most small law firms have not delved into online marketing, let alone social media.
iPads were more of a flashy toy than a tool at Armstrong Legal for a number of years until the lawyers there learnt how it could make them faster and better at their job, said Magee.
"I'm sure there are uses for iPads [and other apps] that … other firms know about that we haven't thought about," he said.
"[Learning] how we get the job done better, more efficiently and more profitably is something everyone wins at."