'No hope' for mid-sized firms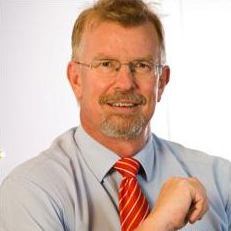 Lawyers got a lesson in practice management last week when small law firm consultant Colin Ritchie explained why making money is generally easier in boutique and large law.
At an Australian Legal Practice Management Association (ALPMA) forum hosted at Sparke Helmore Lawyers in Sydney on Thursday last week (13 June), Ritchie said law firms making between $5 million and $20 million in revenue were 'problem children' in most cases.
"The best profitability and cashflow [comes from] hungrier, nimble, small firms, or very big disciplined, structured, large firms," said Ritchie.
"The fat, lazy, undisciplined [firms] in the middle have no hope. They need to either sell out to a consolidator who will kick em' in the backside and get them doing what they should be or get acquired by a big firm [that] will … make the money out of it they should have been all along."
Ritchie's straight-talking style had the audience laughing, and taking notes. His presentation centred on the Financial Performance Benchmarking Study of Australian Law Firms, for the financial year ending June 2012, by national accountancy firm Crowe Horwath, in partnership with ALPMA. 
The study, which surveyed 95 firms from across Australia (including 39 sole practitioners and 51 partnerships) found small firms (<$5m revenue) and large firms (>$20m revenue) generally rated better on average profitability, lock-up days (unbilled work-in-progress plus debtors), growth outlook and return on capital employed (ROCE).
Firms in the $5m-$10m revenue bracket had an average lock-up of 203 days, while firms raking in $10m-$20m in revenue had an average lock-up of 174 days. Small and large firms had a lower average rate of 139 and 134 days respectively.
"Smaller firms manage expenses better … they can move faster to take advantage of opportunities, [while] a large firm will generally have higher charge-out rates, bigger clients and better systems," said Ritchie.
Decreasing a firm's number of lock-up days is not a question of being ruthless; practice managers simply need to create clear payment expectations, said Ritchie.
"You are not your client's bank … they'll want you to be if you don't spell out that you're not," he said, urging the audience to explain a payment agreement and deadline, and check that all employees are on board and the client understands.
"If they haven't got the cash, [in some cases you can] do a deal with them with a fee funder. If you're uncomfortable talking money with clients, get someone else to have that conversation … but someone has to have it."
A chartered accountant and former partner in two accounting firms, Ritchie said he was shocked by the "enormous bulk" of mid-sized firms that have horrible profitability.
The study showed firms in the middle revenue brackets had an average profitability of six percent ($5m-$10m) and 10 per cent ($10m-$20m).
"These figures are crap when you think about the skills and the stress [involved] to earn it," said Ritchie.
As a firm exceeds the $5m revenue mark, he suggested overheads can spike and partners, as they get older, can become comfortable passengers that have lost their drive.
Making it worth it
Reiterating the importance of working "smarter not harder", Ritchie outlined a number of strategies to increase law-firm profitability.
"Price is an easy lever to push and it's generally a bigger problem in your head than in the client's," he said.
Rather than asking partners to lift profit by $100,000 each, he asked that they find an extra $27 per chargeable hour, for the same result.
The 50-strong audience - around a third of which were from a legal background and the rest an accounting background - nodded as various examples were used to show how a number crunch can facilitate a more productive discussion.
"Measure for each author, work type and each client … make sure you resource the place right so the right people are doing the right work," said Ritchie, adding that lawyers should consider positioning themselves as experts in a particular niche.
"You might have always done [the work] but, as an 'expert', the client expects you to charge more … they see you differently," he said.
"Whatever you charge, a client will think you're expensive; so don't disappoint them."