Tough times in west forcing firms east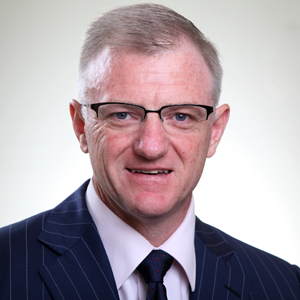 The imminent end of the resources boom is forcing Perth-based firms to look for extra cash in Sydney.
On 1 July the Perth-based firm Allion Legal will open an office in Sydney. The firm's managing principal, Phil Lucas (pictured right), told Lawyers Weekly that a tough market in WA meant the firm needed to diversify its revenue stream.
"Look, [resources work slowing down] was one of the reasons in deciding why we started this project in February 2013," said Lucas. "It was really to balance out the business so it was not just exposed to the WA economy.
"We needed to broaden the base of the firm, to de-risk the firm, so we were thinking of the post-boom era."
The WA economy has taken a hit this year.
The state's unemployment rate rose from 4.8 per cent in March to 5.2 per cent in April.
Last month, a report from the Bureau of Resources and Energy Economics found that the value of projects between now and the end of the year will drop by $12 billion to $256 billion. The report also found there was a 30 per cent drop in planned WA projects since its most recent report in October 2012 and $150 billion worth of high-value projects have been delayed or cancelled since April last year.
"It is a fair comment from Phil that conditions in Perth make opening a Sydney office attractive in order to diversify your revenue streams, but we also had slightly different drivers," said Squire Sanders' Australia managing partner John Poulsen (pictured below) when speaking to Lawyers Weekly.
The American global firm Squire Sanders opened its first Australia office in WA in October 2011 after 14 Perth-based Minter Ellison partners joined Squire Sanders en masse.
The firm opened its Sydney office in November 2012.
"A number of our global clients that operate on the east coast said that 'if you open an office over here [Sydney] we would give you work'," said Poulsen. "Another driver was picking up projects for construction companies coming out of Spain and places like that, looking to do projects on the east coast of Australia.
"These are clients that we have acted for in Europe."
Squire Sanders currently have four partners and a total of 12 lawyers in Sydney, with that office headed by former Allens partner Campbell Davidson.
Allion Legal will have five lawyers in Sydney when it opens on 1 July.
David Walker, the national head of Holding Redlich's corporate and commercial team, and his Holding Redlich colleague Jon Cane will be the founding principals of the Sydney office.
Not all bright lights in Sydney
Squire Sanders and Allion Legal are choosing to set up shop in Sydney at a time when many east coast law firm offices are struggling.
Herbert Smith Freehills has initiated a round of pay freezes and King & Wood Mallesons is one of many firms that have rolled out redundancies in the first half of this year.
A dwindling M&A market has hit transaction teams hard, with four Sydney-based partners of national and global firms telling a Sydney conference last month that hopes for a recovery remain hopes, rather than predictions based on economic data.
"People locally have not bought, they have sat on their hands," Ashurst private equity partner Mark Stanbridge said. "I am prepared to bet my bottom dollar that there has been a fall both in local and foreign buyers because we know M&A has come off dramatically."
Poulsen said that while lawyers in Perth are not exactly dancing in the street at the moment, the outlook in Sydney is definitely more downbeat.
"The mood is not like that in Perth," he said. "I have interviewed potentially close to 50 possible lateral appointments in Sydney and notice the doom and gloom."
Poulsen and Lucas told Lawyers Weekly their respective firms are making money, without going into specific figures. Both law firm heads also said they had not made redundancies at their firms this year and were only looking to grow headcount in the near future.
Lucas added that the recent announcement of global law firms Quinn Emanuel Urquhart & Sullivan and Seyfarth Shaw entering the Sydney legal market had not altered his firm's Sydney strategy since it was announced Allion would open a Sydney office in mid-May.
"Lawyers love talking about themselves and these new firms arriving," he said. "It doesn't matter if the law industry breaks down into further segments or otherwise.
"At the end of the day the clients are the clients and we are doing this because we think there is a gap in the market in terms of satisfying client demand," added Lucas, who said Allion is motivated by servicing clients, not responding to rivals.
"They [rivals] can knock themselves out with as many arrivals as they like, with as many breakaway lawyers from existing firms."