Small firms warned to plan for succession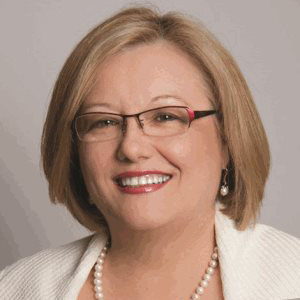 The CEO of Swaab Attorneys has urged boutique firms to prepare a succession plan well before their senior partners near retirement.
Bronwyn Pott (pictured) was speaking ahead of an industry conference for small legal businesses. She will participate in the Business Succession Roundtable as part of the CLE by the Sea workshop in Coffs Harbour from 7 to 8 July.
Pott told Lawyers Weekly that the most common pitfall in the area of business succession is waiting too long to create a pipeline of talent within a firm, which she claimed can take up to eight years.
"The biggest mistake people make is leaving it too long, because the longer you leave it the fewer options you've got," she said. "Many [firms] have senior practitioners getting close to retirement age and suddenly realise they don't have anyone coming along to take over."
Another pitfall that Pott urged firm heads to avoid is getting too emotionally attached to the business. She claimed that this can cloud decision-making, particularly in cases where offloading the practice is a sensible option.
When asked about Swaab's own succession strategy, Pott said it consisted of a mix of lateral hires and organic growth. She admitted that the firm targeted young lawyers at top-tier firms who appeared to be a good cultural fit. But this strategy is not suited to all firms, she added.
"It really depends on what you're selling and we were selling culture," she said.
"I would say to candidates: 'I can guarantee you'll be home to see your children before they go to bed at night because that's the style of practice we run'.
"You [need to] find a hook to engage with the people you want to attract."
Importantly, Pott continued, firms need to understand and articulate their selling points and be prepared to change in order to attract quality candidates.
"If you haven't got the people inside the practice you're going to have to buy them in and, essentially, you're selling ... whether it is a financial model that works for them or a firm they are willing to invest their CV in."
Pott will be joined on the roundtable by Warrick McLean, the general manager of Coleman & Greig, and Sam Coupland, the director of FMRC.