Bakers aims to raise number of female leaders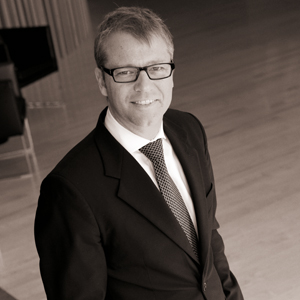 The Australia managing partner of Baker & McKenzie has revealed that the firm has set an aspirational target to have women make up 30 per cent of its global leaders.
However, Chris Freeland (pictured) told Lawyers Weekly that the firm had not set a date for when they want to achieve this figure.
"We felt you can get caught out by dates and focusing too much on dates, and one of the concerns that was raised was we ... want to make sure we have our best people there and we don't want to end up in a situation where we're scrambling around six months before the end date to make sure we get our 30 per cent, to the detriment of having the best people there," he said.
Bakers has made four promotions to the Australian partnership that will be effective from 1 July, three of which are female (Jennifer Hughes, Kate Jefferson and Anne Petterd, with the fourth new partner being Sebastian Busa). The firm also recently made the lateral hire of Amanda Turnill from DLA Piper, bringing the percentage of women in the Australia partnership to 19 per cent from 1 July.
"That's not a great result," admitted Freeland, referring to the 19 per cent figure, "And we know we need to do much better; I think all firms need to do much better."
He said Bakers has been putting a concerted effort into increasing the number of women in leadership positions within the firm in recent years.
"I don't for an instant want to say we are absolute best practice on all of these issues; this is a journey we're on," he added.
Freeland emphasised the importance of leadership and providing a flexible workforce, pointing out that one of their new partner appointees, Jennifer Hughes, is a part-time partner.
"[Hughes has] always been a part-time associate and she was appointed as a part-time partner. I think that's really positive ... the part-time arrangement didn't preclude her from becoming a partner."
However, he also pointed out that sometimes women fail to put themselves forward for promotion, referring to the book Lean In by Facebook COO Sheryl Sandberg.
"Women often wait until they're over-qualified before they put their hand up for [positions], unlike men who will often take a punt. We've got the [female] numbers now at university but to see them progress through to the most senior positions ... is a challenge," said Freeland.
Good business
Freeland said the new partner appointments were made on merit and none of the female partners were chosen because they are women, however, he did admit that business concerns are one of the drivers behind the firm's determination to see more women in leadership positions.
"The business imperative is a key part of it; we're seeing an increasing number of general counsel who are women, and one of the things that's talked about in the gender space is unconscious bias; people like to work with people who look like them, so it's not unusual for female general counsel to want to see women on their teams of service providers.
"It's [also] important when we have client events ... that we don't have a table of all men. We need to consciously make sure that we are representative of the firm and of our clients and society and ... we have plenty of women [in the firm], so I think it's important that we're conscious of that."