Finance lawyers say no to discounted fees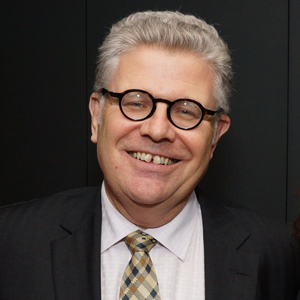 Banking & finance practices have said they won't discount their rates regardless of competitive pressures.
Mark Skinner (pictured), head of the banking & finance division at Gadens Lawyers, told Lawyers Weekly that consolidation in the financial services sector has increased competition in the market and forced many firms to up their game to retain clients.
"There are fewer players ... [which] has placed increased pressure on us all competing against our fellow lawyers," he said, adding that the slowdown of the foreign banks has also intensified competition between firms.
Gadens will not, however, respond to these pressures by discounting its rates, said Skinner. But the firm has agreed to accept the rates set by the major banks, which, he admitted, are "below our A rate".
AdventBalance is another firm that won't be making changes to its fees, which take the form of a fixed daily rate.
John Knox, managing director – Asia, told Lawyers Weekly that the firm has not been noticeably impacted by the string of mergers in the sector in recent years.
He admitted, however, that many of the local retail banks and global investment banks that the firm acts for remain cost sensitive.
"A lot of them have headcount freezes and the thought of outsourcing all of that work to traditional law firms on expensive hourly rates is not attractive."
Knox claimed the firm's fixed-fee pricing model and flexible contractual arrangements speak to cost-conscious financial institutions.
"That's what the industry is really after at the moment," he said.
Firms may be divided on how consolidation is affecting firms right now, but there may be a change of opinion following the federal election, with shadow treasurer Joe Hockey saying in April that he would order an inquiry into the 'four pillars' banking regime if the Coalition takes power.
The regime aims to support competition by preventing mergers between the Big Four, but it does not stop these banks from buying smaller competitors.
The Australian Competition and Consumer Commission recently approved the Commonwealth Bank of Australia's acquisition of 67 per cent of Aussie Home Loans; Westpac merged with St George in 2008, and NAB acquired Aviva Australia's wealth management business in 2009.
A number of other financial institutions have also merged in recent years, including AMP and AXA Pacific Holdings in 2011.
For the full story, see Lawyers Weekly 624, coming out on 12 July.