No more cuts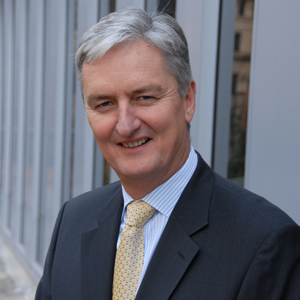 The head of DibbsBarker has told Lawyers Weekly the firm does not plan to add to the more than two dozen recent redundancies in the second half of this year.
The head of DibbsBarker has told Lawyers Weekly the firm does not plan to add to the more than two dozen recent redundancies in the second half of this year.
The mid-tier firm laid off 26 staff between December 2012 and March this year.
All of those staff were cut from Dibbs' Sydney and Brisbane offices, with its Government-focused office in Canberra escaping unscathed.
Speaking to Lawyers Weekly, Sydney-based managing partner Alan McArthur (pictured) said his firm, and the legal sector generally, had been hit hard by falling levels of business confidence.
"Like every business we were going to continue to come under pressure on pricing," he said.
While not revealing specific figures, McArthur said Dibbs will be short of forecast FY2013 revenue, the first time it would not meet internal budget targets in five years.
"The market is tough," he said, adding that given revenue would be comparable to FY2012, "the fact we are not going backwards is a success".
"It is clear that a lot of the larger firms have had a significant decline in revenue," he said, maintaining that Dibbs was in a relatively good position compared to many bigger rivals.
"We have watched those numbers and have seen some of it, but there is nowhere near the amount of change in our market as theirs."
Twenty of the Dibbs staff laid off were non-legal shared services staff, with six lawyers also let go.
McArthur refuted any suggestion more redundancies were planned this year.
Shape-up or ship-out
DibbsBarker has made some radical changes to its practice since McArthur joined the firm in 2007.
The firm has financially integrated its Sydney and Brisbane offices, while closing additional offices in Perth and Melbourne.
In order to increase productivity, the firm has also implemented a policy called Project Efficiency as part of a broader practice management program.
"We had to have, as part of our culture, a focus on how we can improve the efficiency of our business," he said.
Many of the staff cut fell victim to these new internal measurements the firm adopted to gauge productivity.
"We have implemented projects around how we can consistently improve the client service interface," said McArthur, adding that such programs are centred on being "valuable to your team, your clients and the firm".
"We are in building mode at the moment," he said. "We have exited some practices because they are not going to produce the returns in market positioning we want."
McArthur said the departures of highly-rated partners Kylie Matthews and Wendy Jacobs, the latter of whom was the group leader of the firm's insolvency practice, were not related to the recent redundancy roll out.
The addition of Jonathan Hadley from Hemming + Hart in March and four new partner appointments, including planned lateral hires, for after 1 July means the firm will start the next financial year with more partners than it had at the start of this calendar year.
McArthur said the firm also intends to go back into the Melbourne market and launch a new office there in the next 12 to 24 months.
Dibbs currently has just over 300 staff in its three offices.