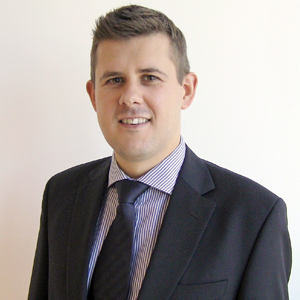 Firms will have to offer more than money to persuade lawyers to leave a role, with quality work and work-life balance being more important than a pay rise.
A survey by recruiter Michael Page has revealed that only 17 per cent of lawyers will leave a position to improve their salary. Most (34%) said they want to broaden their experience and 25 per cent want to achieve better work-life balance.
John MacLean (pictured), Michael Page's legal director, said he thought salary would be higher up the list. He told Lawyers Weekly that sought-after private practice lawyers will expect an increase in salary when moving to another firm, but also admitted that those who want to take their careers in-house or to a better-performing practice area may be willing to take a pay cut.
"Salary is still important ... but lawyers are looking more at quality of work and potential for promotion," he added.
MacLean said he was not, however, surprised that a quarter of the lawyers surveyed are seeking better work-life balance. He added that there is a direct correlation between a firm's level of attrition and whether it offers flexible work arrangements.
"The higher the flexibility, the lower the attrition," MacLean said. "More flexible firms and organisations ... should find that their retention is higher."
Darryl McDonough, the managing partner at Clayton Utz, recently revealed that the firm's 'flexible work program', inviting staff to take unpaid leave or move to a four-day week, was an attempt to avoid redundancies.
Clutz invited staff to buy up to four weeks' additional leave between 1 January and 30 June, apply to move to a four-day week or nine-day fortnight, or take leave without pay. Since November, 48 legal employees have purchased additional leave, eight have reduced their hours and 15 have taken unpaid leave.
MacLean applauded the move by Clutz, adding that such measures are a win-win for lawyers and firms.
"When you give things like four-day weeks, you're providing people with the flexibility they want and keeping good people in the business," he said.
On the topic of retention, the surveyed firms and organisations appear optimistic, with the majority (44%) saying they don't expect staff turnover in the next 12 months.
The Salary & Employment Forecast Australia 2013/14 survey is based on interviews with more than 1800 employers across the professional sector in Australia, as well as Michael Page's market observations.