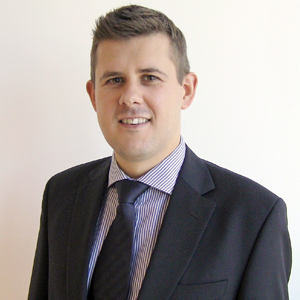 More firms are only giving their top performers a pay rise, causing disquiet in the ranks and contributing to lawyer attrition, the head of legal recruitment at Michael Page has claimed.
A salary survey by Michael Page has found that 29 per cent of legal employers will only give salary increases to their best-performing staff over the next 12 months. A further 55 per cent said individual performance would dictate firm-wide pay rises, which will be, on average, three to five per cent of gross salary.
Michael Page's legal director, John MacLean (pictured), told Lawyers Weekly that this trend is affecting the mood within firms and in-house teams, prompting some lawyers to actively search for another job.
"Legal teams are being held accountable for their performance and [this] situation isn't going to suit everyone ... so we might see more people coming onto the market because of that," he said.
Individual performance will also be the basis of 31 per cent of bonuses handed out by legal employers this year. Most of these financial sweeteners will be less than five per cent of an employee's gross salary.
MacLean blamed a tightening of purse strings on the slowdown in energy & resources work in Queensland and Western Australia. "The decline has had a clear impact on those states and an overriding effect on business confidence across all sectors".
Other factors influencing lawyer salaries include: domestic economic conditions (74%), global economic conditions (50%) and competition with other companies (39%), the survey found.
These factors won't, however, negatively impact litigation, insolvency and insurance lawyers who, MacLean claimed, will continue to be in high demand in challenging market conditions.
But new entrants to the profession will not be as fortunate, no matter what their speciality, he continued. "Admitted solicitors are finding it tougher to get jobs because firms have a strong view on their bottom line at the moment."
Lawyers Weekly reported last week that only 17 per cent of lawyers will leave a position to improve their salary, according to Michael Page's Salary & Employment Forecast Australia 2013/14 survey. Most (34%) said they want to broaden their experience and 25 per cent want to achieve better work-life balance.
The survey is based on interviews with more than 1800 employers across the professional sector in Australia, as well as Michael Page's market observations.