Awards finalists' international flavour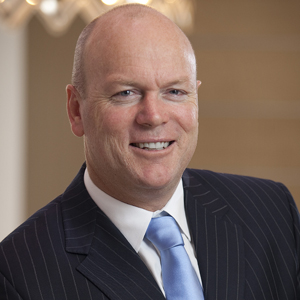 Global law firms have dominated in the selection of finalists for the 2013 Lawyers Weekly Australian Law Awards, proudly sponsored by List A Barristers._x000D_
Global law firms have dominated in the selection of finalists for the 2013 Lawyers Weekly Australian Law Awards, proudly sponsored by List A Barristers.
More than 100 nominations were received across the 10 categories open to private practice law firms and corporate counsel.  Twelve firms have multiple finalists, with six of those not calling Australia home.
Herbert Smith Freehills, Norton Rose Fulbright and Gilbert + Tobin each have six finalists, with Corrs Chambers Westgarth (5) and DLA Piper (4) leading the chasing pack.
A number of firms have three finalists, with national insurance specialists Wotton + Kearney joining international heavyweights Ashurst, Baker & McKenzie and Squire Sanders with a trio of possible winners.
The Awards will be held at Melbourne's Crown Casino on Friday 26 July. Tickets can be purchased here.
Wotton + Kearney head David Kearney (pictured) is one of the finalists in the Managing Partner category.
"It is recognition that boutique firms form an important part of our marketplace," he told Lawyers Weekly when commenting on his selection as a finalist. "There has been a lot of talk about global firms, and that is a clear trend in our legal services market, but I think there is a real place in this market for boutique firms as well, firms that really stand for something and put their flag in the ground and say we are all about a particular market and a particular sector."
For the 2011-12 financial year Wotton + Kearney increased its revenue by 18 per cent, with Kearney saying that the firm expects a similar figure for FY2013.
National firms McCullough Robertson, Colin Biggers & Paisley and Salvos Legal each have two finalists. The latter two firms have Dunstan de Souza and Luke Geary respectively vying for the Managing Partner Award with Kearney.
The other finalists for that Award, one of the blue-ribbon Awards on the night, are Chris Freeland from Bakers, John Poulsen from Squire Sanders and the long-standing and respected Corrs supremo John Denton.
The Awards don't just celebrate the achievements of senior lawyers.
The Law Student Award, proudly sponsored by the College of Law, and the Young Gun Award, which is open to lawyers of any age in their first three years of practice, highlight emerging talent in the profession. The Senior Associate Award, proudly sponsored by Empire Careers, also profiles legal excellence below partner level.
"In the resources space we have one of the strongest teams in Australia," said the Brisbane-based McCullough Robertson lawyer Liam Davis (pictued bottom), who is a finalist in the Young Gun category.
Davis joins lawyers from Ashurst, Gilbert + Tobin, Herbert Smith Freehills, Norton Rose Fulbright and Salvos Legal as a finalist in this category.
"I have had the opportunity to work with a number of wonderful partners who have given me opportunities that I think other junior lawyers might not have," he said, when speaking about the opportunities for lawyers at McCullough Robertson to act on meaningful work early in their career.
Two of the four Corporate Counsel finalists are also under 30 years of age.
Twenty-seven-year-old Danielle Arnfield from Premium Wine Brands – Pernot Ricard in South Australia and Brisbane's Gregory Seeto from Discovery Metals Limited are high achievers, with both lawyers having also been finalists in the recent Lawyers Weekly 30 Under 30 Law Awards.
Ashurst duo Emmelene Gray and Natalie Lazar, finalists in the Senior Associate and Young Gun categories, were also 30 Under 30 finalists.

Male majority
While 16 of the 30 winners of the recent Lawyers Weekly 30 Under 30 Awards were women, a slight majority (26) of the 48 individual finalists in the Lawyers Weekly Australian Law Awards, proudly sponsored by List A barristers, are men.
With only two of Australia's top 30 managing partners by revenue being women, it is not surprising this is an all-male group of finalists.
In the Dealmaker Award, proudly sponsored by JLegal, five of the six finalists are men, with senior Herbert Smith Freehills partner Philippa Stone battling for the main prize with heavyweights the calibre of Dr Nuncio D'Angelo, the head of Norton Rose Fulbright's Australian banking & finance practice.
The Senior Associate and Law Student awards are dominated by women, with five of the six finalists in both those categories female.
We are all in this together
Two awards recognising teamwork and practice group excellence make their appearance this year for the first time.
The Transaction Team Award celebrates the corporate and M&A teams that regularly work through the night and weekends to get deals done. The six large global and national law firm finalists in this category are all recognised as market leaders and KPMG M&A head Jon Adgemis has a difficult job in picking the winner.
Similarly, Dr Rosemary Howell, one of Australia's foremost dispute resolution experts, will separate four of Australia's best litigation and ADR firms in the Dispute Resolution Team Award, proudly sponsored by Negocio Resolutions.
Corrs, Hebert Smith Freehills, Norton Rose Fulbright and Wotton + Kearney are vying for this inaugural prize.
The Lawyers Weekly editorial team selected three to six finalists for each competitive category. An independent panel of judges then selects the winners.
Two of the evening's showcase awards, the Michael Kirby Lifetime Achievement Award and the Advocate Award will be handed out on the night to two of the profession's leading lights.
The finalists in the Junior Counsel Award, proudly sponsored by Sheahan Lock Partners, and the Senior Barrister Award will be announced tomorrow in the weekly Wig + Chamber e-newsletter.
All the finalists from private practice and in-house:
The Corporate Counsel Award, Proudly sponsored by ACLA
Danielle Arnfield: Premium Wine Brands
Kaajal Fox: GE Capital Finance Australasia
Alexandra Rose: Benevolent Society
Gregory David Seeto: Discovery Metals Limited
The Dealmaker Award, Proudly sponsored by J Legal:
David Clee: Gilbert + Tobin
Mark Crean: Herbert Smith Freehills
Dr Nuncio D'Angelo: Norton Rose Fulbright
Duncan Maclean: Squire Sanders
Philippa Stone: Herbert Smith Freehills
John Williamson-Noble: Gilbert + Tobin
The Dispute Resolution Team Award, Proudly sponsored by Negocio Resolutions
Corrs Chambers Westgarth
Herbert Smith Freehills
Norton Rose Fulbright
Wotton + Kearney
The Law Student Award, Proudly sponsored by The College of Law
Emily Burke: University of NSW
Chris Eigeland: Griffith University and employed as Director at 'GoCampaign'
Kara Firth: Graduate at Corrs Chambers Westgarth
Sally Hill: La Trobe University
Noni Nelson: University of Canberra
Janet Tan: Law Institute of Victoria
The Managing Partner Award
John Denton: Corrs Chambers Westgarth
Dunstan de Souza: Colin Biggers & Paisley
Chris Freeland: Baker & McKenzie
Luke Geary: Salvos Legal
David Kearney: Wotton + Kearney
John Poulsen: Squire Sanders
 
The Partner Award, Proudly sponsored by Burrows Legal
Adrian Ahern: Norton Rose Fulbright
Gina Cass-Gottlieb: Gilbert + Tobin
Teresa Handicott: Corrs Chambers Westgarth
Nick Humphrey: Sparke Helmore
Les Koltai: DLA Piper
Martijn Wilder: Baker & McKenzie
The Practice Manager Award, Proudly sponsored by LexisNexis
Caroline Atkins: DLA Piper
Andrew Price: Wotton + Kearney
Luke Solly: Colin Biggers & Paisley
The Pro Bono Award, Proudly sponsored by Burgess Paluch
Andrew Burnett: Squire Sanders
Daniel Creasey and Ian Hill QC: DLA Piper and William Crockett Chambers
Brooke Massender: Herbert Smith Freehills
Tamara Sims: Gilbert + Tobin
The Senior Associate Award, Proudly sponsored by Empire Careers
Michelle Anglin: Rockwell Olivier
Reuben Bramanathan: McCullough Robertson
Alison Dodd: DLA Piper
Emmelene Gray: Ashurst
Sarah Peden: Corrs Chambers Westgarth
Jyoti Singh: Norton Rose Fulbright
The Transaction Team Award
Ashurst: Shopping Centres Australasia Property Group IPO
Baker & McKenzie: Major Projects Team
Gilbert + Tobin: Corporate Advisory team
Herbert Smith Freehills: M&A team
Minter Ellison: NSW Port transaction
Norton Rose Fulbright: Cubbie Station
The Young Gun Award
Michael Compton: Herbert Smith Freehills
Daniel Chaney: Norton Rose Fulbright
Liam Davis: McCullough Robertson
Natalie Lazar: Ashurst
Sophie Roberts: Salvos Legal
Lena Vanmali: Gilbert + Tobin