Skills shortage looms as young talent turns back on profession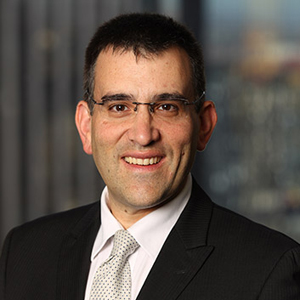 A leading legal recruiter has said there is a "brain drain" out of the legal profession, which will cause problems for the industry when the economy picks up again.
"I don't think enough grads have been trained over the course of the GFC," Elvira Naiman, the managing director of Naiman Clarke Legal, told Lawyers Weekly.
"I can't ... create a three-year M&A lawyer that hasn't spent three years in a good firm doing M&A. Unless there are enough firms and organisations training these lawyers to become good at a particular area of specialisation we're going to find an incredible shortage of lawyers as we pull out of the recession."
She added that law graduates abandoning the profession was also a problem: "We probably get 10 to 15 calls a week from junior lawyer or graduates who can't secure employment ... some of them are utilising their other degree ... and going into other areas altogether."
Naiman was talking to Lawyers Weekly about the results of our recent poll, which asked: Are young lawyers given enough opportunities to do interesting work in their early years of practice?
Most (44%) of the 837 respondents said 'It depends on their supervising partner'; 18 per cent said the hierarchical structure of law firms means they are given the less interesting work regardless of ability, and 18 per cent said 'No, and it is a major cause of the high rates of depression and attrition among young lawyers'.
"It probably says a lot about how far we've come as a profession that we're much more mindful of [the problems of depression and attrition now]," said Steven Casper (pictured), the head of the corporate group in DLA Piper's Melbourne office and also the former head of the firm's graduate recruitment program. "I think we just need to be mindful of so many different issues as an employer ... it is about making sure we create an environment for our young people to be able to excel [and] to feel satisfied in terms of the work that they're doing."
Casper added that the expectations of graduates coming into the firm now are different to previous generations: "The old days of giving articled clerks and junior lawyers the photocopying and the courier runs; that simply wouldn't cut it in modern times," he said, adding that young lawyers coming into the firm now are expecting to go on international secondments and to be provided with "resources" such as iPhones and laptops.
"Are lawyers more demanding? The answer to that is probably yes. But in terms of what law firms are expecting of their young people, are we being more demanding? The answer to that is probably yes as well," he said, adding that he thinks giving young lawyers the chance to do interesting work and to have a relationship with clients is key to keeping them content at a firm.
The other two possible responses to the poll were: 'Yes, they are given work in line with their ability and where they can demonstrate their skills' (14%) and 'Maybe not, but previous generations put in the hard yards so why shouldn't young lawyers now?' (6%).
Last in line
Naiman said that a major problem in the current depressed market is that, as well as the lack of job opportunities for graduates and young lawyers in general, junior lawyers are the ones that suffer most when there is less work to go around.
"Less and less things get passed down to them [in a slow market]; the partners tend to hold onto a little bit more; the senior associates hold onto a little bit more ... and then what the juniors end up getting is really rats and mice work.
"We come across some three-year lawyers that haven't really had substantial experience in their practice area."
She added that a disconnection between young lawyers' expectations of their career and the reality of a career in law can also be a problem.
"I've had many junior lawyers comment that they found their studies a lot more challenging than they're finding the practical aspects of their work."
However, Naiman added that law is not a career where she thinks you can get on a fast-track: "You can't be a 10-year lawyer until you've done 10 years of law ... it's one of those endeavours where you need to spend time in your seat; doing your groundwork, doing your thousands of pieces of drafting to get expert, and all those things take time."
Size doesn't matter
While there might be an expectation that lawyers could progress up the ranks quicker in smaller or boutique firms, this is not something Casper agrees with: "I don't think there are any hard or fast rules in terms of whether you progress quicker. I think ultimately all firms are looking for the high-performing young lawyers."
Naiman added: "I don't think anyone [finds the practice of law] easy. It does require long hours and lots of intense work and I think that not every graduate expects that will be the case. While obviously lawyers are paid well, they work hard for being paid well.
"I don't know that there are any lawyers out there that think they have a kind of a cruisey existence, whatever size firm they work for."