Debt-chasing lawyer guilty of misconduct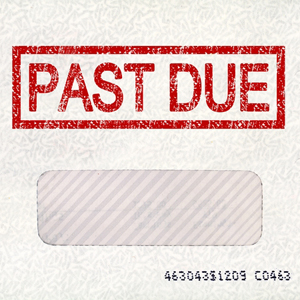 A Melbourne lawyer has been found guilty of professional misconduct and could be struck off the roll for sending misleading letters and claiming illegal costs.
The Victorian Civil and Administrative Tribunal ruled this week that Pippa Sampson, the sole partner of Glen Waverley firm Goddard Elliott, had breached the legal profession's rules after chasing small debts on behalf of chain stores, including Blockbuster and Video Ezy, reported the Herald Sun.
The Tribunal heard that Samspon sent up to 20,000 letters a month between 2002 and 2010 seeking costs that were, at times, more than triple the amount of the original debt – in one instance Sampson claimed $195 in costs for a $66 debt. She also reportedly sent notices made to look like court documents demanding urgent attention.
The latest finding comes almost two years after the Federal Court found Sampson guilty of misleading and deceptive conduct following action by the Australian Competition and Consumer Commission (ACCC).
The ACCC alleged that Sampson falsely told debtors that if a debt was not paid and a video store issued a legal proceeding against the addresses that would result in the addressee having to pay "significant legal costs".
The regulator also claimed that Sampson's debt collection letter stated that her firm could enforce judgment by way of a warrant, garnishee order and/or an order against the addressee's wages, which would be served upon their employer "when such remedies can only be ordered by the court".
"This decision sends a clear message to the debt collection industry that they must take care not to misrepresent or overstate the consequences of non-payment of a debt when communicating with alleged debtors," ACCC chairman Rod Sims said at the time.