Health Week to help students build resilience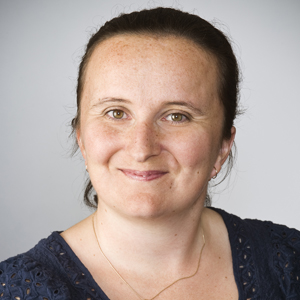 A law school is taking a proactive stance for its students' mental and physical health by holding a Health Awareness Week next month.
"With all the research that has been going on about the law having a high rate of mental illness, there's a bit more pressure on law schools to come up with a bit more support," Corinne Walding (pictured), the student advisor at Adelaide Law School, explained to Lawyers Weekly.
"For us it was a question of 'let's start planting seeds now', at the law school level, so that when [students] hit the profession they're far more aware of the pressures and they have more skills in dealing with them."
This is the first time the University of Adelaide Law School has held a week like this, with Walding explaining that the Law School plans to build on the Health Awareness Week in the future: "This will be built into their programs throughout the academic year, so we'll do different activities throughout the year as opposed to just focusing on one week."
There are a range of activities taking place during the week, which will run from 19 to 23 August, including sports activities, yoga, meditation and comedy workshops. A local produce market is also going to contribute fresh fruit to the School to emphasise the importance of good nutrition.
Walding also said members of the SA Young Lawyers Committee are going to come in and talk to students "about the transition into law and what it's like in the real world, and we think that's going to be really valuable for our students".
Gender disparity
There are between 1600 and 1700 students in the Adelaide Law School, made up of about 60 per cent women and 40 per cent men.
Walding said women are more likely to come to her seeking advice than men, but added that "[men] are less likely to talk about [problems]".
"I've seen [students coming to me for advice] more and more; I'm not sure whether the stresses have always been there but because mental illness etc ... is talked about more generally they feel more comfortable coming forward and presenting with it [now]," said Walding.
"Our students are very concerned about jobs when they graduate; the prospects of them getting into law are not great."
Walding added that, due to the competitiveness of the legal jobs market now, many students are looking at how a law degree can be used to get into other areas.
"We would see quite a few students that aren't sure the legal profession is for them and [are looking at] other avenues they might want to go into."
 Walding added that breaking the stigma surrounding mental illness and providing students with coping mechanisms is their main aim during Health Awareness Week.
"It's a stark reality what the real world is going to present for [students].
"If they can go into that with their eyes wide open, then hopefully they've built up a bit of that resistance and the stress-coping mechanisms prior to joining the profession."