Sports expert says Arthur claim likely to fail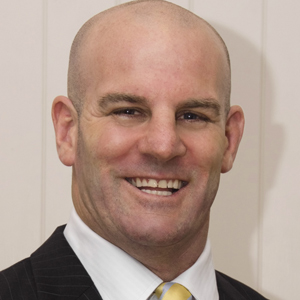 A leading sports lawyer has claimed axed cricket coach Mickey Arthur will probably lose his unfair dismissal claim against Cricket Australia and could face a defamation suit.
Tim Fuller (pictured) of Hunt Lawyers in Brisbane told Lawyers Weekly that Arthur's $4 million lawsuit alleging that he was discriminated against because he is South African is a long shot.
"I don't think it'll go anywhere; I think it's going to end in tears," he said.
"[Arthur] was appointed as a South African ... the fact he hasn't been tough enough in his management style ... is probably the real reason why Cricket Australia ultimately terminated his employment."
Michael Harmer of Harmers Workplace Lawyers is acting for Arthur. The firm confirmed that it filed proceedings in the Fair Work Commission on several grounds, including racial discrimination, and will participate in confidential conciliation next week. Dean Wattis, a sports law special counsel at Holding Redlich, will represent Cricket Australia in the matter.
A spokesperson for Harmers told Lawyers Weekly that the firm is not responsible for the leaking of confidential details contained in the claim, including allegations that Michael Clarke described teammate Shane Watson as a "cancer" on the Australian cricket team.
Fuller claimed Arthur could face a defamation suit if he is found to have leaked the information to the media.
"He's got himself in a dangerous position now," Fuller said. "To make allegations that Michael Clarke described Shane Watson, a former vice captain of a team, as a cancer is highly defamatory, and it comes down to the manner in which it was leaked as to whether Clarke has a legitimate claim against [Arthur]."
Arthur said in a statement that he was "extremely upset and disappointed" that details had been made public. Cricket Australia is also denying responsibility for the leak.
Michael Harmer also represented James Ashby in the sexual harassment case against former parliamentary speaker Peter Slipper last year, during which excerpts of Slipper's diary were leaked to a journalist and a political rival.
In the Slipper judgment, Justice Steven Rares found that Harmer had made "scandalous and irrelevant" allegations and ruled the case to be an abuse of judicial process. Harmer has requested leave to appeal the adverse findings made against him.
The firm was in the firing line of another judge earlier this year when Federal Court Justice Robert Buchanan scolded Harmers for acting in its own financial interests after a client was ordered to pay legal costs that could leave her financially devastated.
Harmers is just one of many firms that are making the sporting industry more litigious, said Fuller.
"Sports law is developing as a discipline and the opportunity for lawyers to be more immersed in sport and provide specialised advice is increasing, [and] the flow-on effect is players, coaches, all the way up to administrators and governing bodies are more aware of their legal rights."
The promise of high-profile clients and extensive publicity might tempt some lawyers, but Fuller said he would not get involved in the Arthur case "unless there was irrefutable proof that what has been reported has actually transpired".
"In the world of sport ... some of the principles we value, such as loyalty, character, reputation, which transpires into the sports law area, and in that sort of context I'd be reluctant to get involved in this," he added.