CLA urges Rudd to boycott Sri Lanka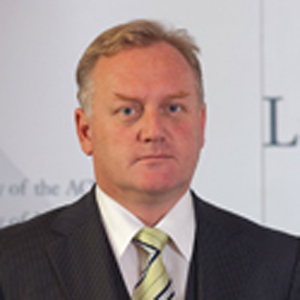 The president of the Commonwealth Lawyers Association (CLA) is calling on Kevin Rudd to boycott the upcoming Commonwealth Heads of Government (CHOGM) meeting in Sri Lanka.
The CLA supports a boycott in November, claiming the controversial removal of Sri Lanka's chief justice shows a lack of judicial independence and transparency in the country.
"Now Rudd's back in it's very important to see how he reacts because going to [CHOGM in] Sri Lanka is giving it the tick of approval; it would make a mockery of the Commonwealth and its principles," said CLA president Alex Ward (pictured).
The Sri Lankan government has so far resisted pressure from the United Nations to allow investigations into allegations of abuse of human rights – leveled at both the government and the Tamil Tigers - at the end of the Civil War.
In 2009, when he was prime minister, Rudd condemned the reappointment of military chief Commodore Frank Bainimarama as prime minister of Fiji after the country's president abolished the constitution and sacked the judiciary over a court ruling against the legality of the 2006 military coup.
"That drew very strident criticism from Rudd and effectively the isolation of Fiji since … we suspended Fiji from the Commonwealth of Nations; we wouldn't have anything to do with them. There was no suggestion [to] go and work with them to try and improve the place, it was guillotine," said Ward.
Canada is the only nation that has threatened to shun the CHOGM meeting in protest of alleged human rights abuses, while Bob Carr has argued it would be counter-productive and simply isolate Sri Lanka.
Geoffrey Robertson QC, who conducted a review of the Sri Lankan chief justice's impeachment, instead urged "at vey least" a CHOGM boycott by "governments which respect the rule of law".
Bob Carr "wouldn't know a human right if he fell over it" Robertson told the ABC in May when discussing the issue.
Blinded by boats?
Australia enforced, with the cooperation of Colombo, a tough send-back policy for more than 6000 Sri Lankans that came to Australia by boat in 2012.
If Australia were to condemn Sri Lanka, Ward argued, it would "look bad" to then send asylum seekers back there, and their government could also stop cooperating.
"If Fiji said 'we will let you process asylum seekers on Fiji' I'm sure Commodore Bainimarama would be welcome in Canberra tomorrow. This is the cynicism of Australian politics - that what was a serious issue for Fiji can be swept under the carpet for Sri Lanka," he said, dismissing the idea that going to CHOGM in Sri Lanka could drive positive progress.
"They're not going to raise criticism in Sri Lanka, it'd just be a white wash … everyone standing for a picture in their colourful shirts [saying] 'everything's fine here'," said Ward.
Australia's policy of demanding Fiji return to democracy has been criticised for encouraging a more independent foreign policy by Fiji and an expanded Chinese influence in the region.
Ward admitted that boycotting Sri Lanka was a "big step" that would probably not change the government's attitude, but maintained it would be unacceptable to attend and give the country "an air of respectability".
Regardless of whether a Rudd or Abbott-led government is elected before the CHOGM, raising public awareness about rights violations in Sri Lanka is the most effective way to make politicians act, said Ward.
"It's hard for us to conceive here what it must be like if you could not go to the courts to get your rights enforced," he said, drawing a comparison between the Sri Lankan chief justice's impeachment and Julia Gillard's criticism of Justice French over the ruling against the Malaysian Solution.
"If it was Sri Lanka, Justice French would have been sacked … we would not accept it in Australia, we did not accept it in Fiji, nor Pakistan, so why would we now?"