HSF pulls in more than $780m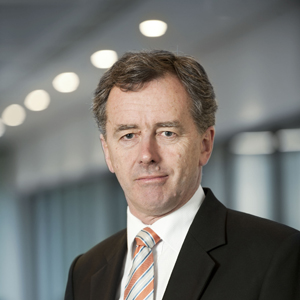 Herbert Smith Freehills has posted revenue of £471.2 million ($782.2 million) for its first seven months as a merged firm.
Prior to the merger, Freehills was the country's largest firm by revenue, with a 2011-12 turnover of $565 million, according to BRW's ranking of Australia's top 35 law firms. Meanwhile, Herbert Smith reported revenues of £480 million for its 2011-12 financial year (FY), ending 5 April. The firm also revealed at the time that profit per equity partner (PEP) was £840,000.
HSF's PEP has fallen by around £100,000, or 11 per cent, to £744,000 this FY, The Lawyer reported in June. This figure marks the lowest PEP for Herbert Smith since 2006-07, with the firm attributing the drop to costs associated with the merger.
Since October's merger announcement, partners at both firms have been sharing a profit pool. The merged firm's new remuneration model, which will be a hybrid of Freehills' merit-based system and Herbert Smith's lockstep system, is due to be introduced this FY.
HSF's joint CEO Gavin Bell (pictured) described the firm's financial performance in the seven-month period from 1 October 2012 to 30 April this year as "satisfactory".
"As best we can determine we have held or gained market share across most of our markets," he said in a statement to Lawyers Weekly.
Bell added that revenues from "client synergies" (work secured as a result of the merger) were ahead of pre-merger targets.
"[The firm has had] considerable success in securing additional matters as a result of the merger, reaching our 12-month target in six months," he said.
"This shows this was a client-driven merger, prompted by demand for a single global offer."
HSF also singled out strong performance in its dispute resolution and competition, regulation and trade practices.
The total number of HSF partners stands at 450, with 316 full-equity partners and a total of 2323 fee earners. The firm had made five recent partner hires, including last month's appointment of Frankfurt-based property partner Thomas Kessler.
But the first half of 2013 has also seen the firm lose well-regarded partners Michael Mills and Michelle Fox to Quinn Emanuel Urquhart & Sullivan. HSF has also instituted a pay freeze, with pay reviews at its Australian offices cancelled and deferred indefinitely.