Pro bono powerhouses recognised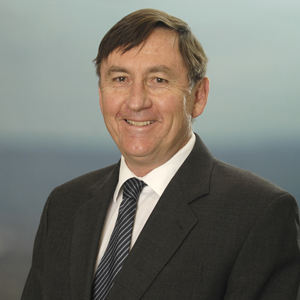 The four finalists in the Pro Bono Award, proudly sponsored by Burgess Paluch, have spent a significant amount of their professional lives using their legal skills to assist disadvantaged people and charitable organisations.
The quartet will battle it out to win the Pro Bono Award at this year's Lawyers Weekly Australian Law Awards, which take place in Melbourne's Crown Casino this Friday (26 July). Tickets are still available and can be purchased here.
Andrew Burnett (pictured right) is a partner in Squire Sanders' labour and employment team and has led the pro bono program at the firm since 2006. He coordinates and oversees the allocation of pro bono resources and ensures the firm's pro bono clients receive the same high level of service as other clients. The three organisations that receive the most pro bono support from Squires are Youthcare, Many Rivers Microfinance Ltd and Diabetes WA. Burnett is personally involved in Diabetes WA and has been a member of the organisation's board since 2009.
DLA Piper submitted a joint nomination for its Asia-Pacific pro bono manager Daniel Creasey and Ian Hill QC from William Crockett Chambers. The major project Creasey and Hill have devised, consulted on and are now implementing is the Pacific Islands Nation Development Signature Project. Spearheaded by Creasey, this project aims to provide more than 300 lawyers in the Pacific Islands with high-calibre legal assistance, support and ongoing mentoring over the next three years. A workshop has already been delivered in the Solomon Islands, with further workshops planned this year in the Cook Islands, Fiji, Samoa, Papua New Guinea and Timor-Leste. It is estimated that once this project fully completes it will have generated more than 2000 hours of pro bono work.
Brooke Massender (pictured left)is a pro bono & reconciliation senior associate with Herbert Smith Freehills and is an expert and leader in the reconciliation area. She was instrumental in the development of HSF's first Reconciliation Action Plan (RAP) and also successfully advocated for the firm to amend its pro bono guidelines to allow solicitors to do pro bono work for indigenous businesses. She is also renowned for her expertise with claims before the NSW Aboriginal Trust Fund Repayment Scheme and has advised other organisations in this area. Massender has also advised other law firms on the development of their RAPs.
Gilbert + Tobin's Tamara Sims has been a part of the firm's pro bono team for more than six years. G+T's pro bono practice group provides assistance to the Matthew Talbot Hostel in Woolloomooloo as part of the Homeless Persons Legal Service (HPLS), and Sims has run G+T's Matthew Talbot/HPLS outreach roster service since 2006. She provides support, advice and training to lawyers across G+T to allow them to provide support to the HPLS. She also provides training to caseworkers in the Matthew Talbot Hostel to allow them to better advocate for clients. Sims has also undertaken significant casework for refugees, including a case involving two men who sought asylum here after being persecuted in Ghana because of their homosexuality.