Smooth operators up for Award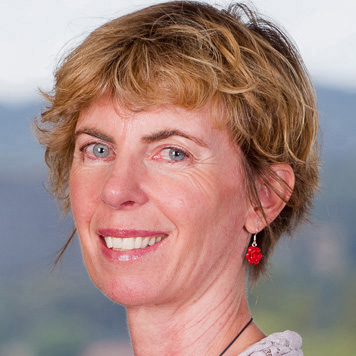 The three finalists in the running for the Practice Manager Award, proudly sponsored by LexisNexis, have each supported the financial performance and positive culture of their law firm.
Careful budgeting, new pro bono, flexible work and IT initiatives are a testament to the finalists' commitment to develop their organisations' values and remain competitive in a rapidly evolving legal profession.
The trio will vie for the Practice Manager Award this Friday night (26 July) at the Lawyers Weekly Australian Law Awards, which will be held in Melbourne's Crown Casino. Tickets are still available and can be purchased here.
As the managing partner of the Canberra office of DLA Piper, Caroline Atkins is responsible for that office's budget and its client development strategies. Testament to her leadership and hands-on approach is the firm's success rate in the Canberra market. DLA's Canberra office has been responsible for some of the firm's recent major panel appointments over the past 12 months, including to the Defence Materiel Organisation; the Department of Human Services (ICT); the Department of Immigration and Citizenship, and the Department of Families, Housing, Community Services and Indigenous Affairs. Atkins is a strong supporter of flexible work practices and her leadership in projects in this area at the firm has seen part-time lawyers in the Canberra office have an utilisation rate equal to the full-time lawyers. Atkins is also responsible for facilitating effective diversity in the Canberra office: it currently has 60 per cent female partners.
As chief operating officer of Wotton + Kearney (W+K), Andrew Price has overseen strong increases in revenue, including an 18 per cent jump in 2011-12, as well as the development of a new corporate social responsibility program for the firm. Price played a crucial role in developing W+K's pro bono program, Community Footprint, which has seen a commitment to a 100 per cent increase in the firm's financial contribution to pro bono matters and almost twice as many lawyers working on them compared to last year. In November 2012, Price was one of six W+K employees who travelled to Cambodia to build 13 houses for impoverished Cambodian families as part of a partnership with Tabitha Foundation. Price was heavily involved in raising more than $21,000 for the Foundation. As well as overseeing the logistics of the firm's third office opening and a new Young Lawyer Development Program, Price played a key role in restructuring the firm's IT operations to provide lawyers with enhanced mobile connectivity, an IT helpdesk and a new client relationship management program.
Under Luke Solly's guidance, Colin Biggers & Paisley (CBP) has grown to become a two-state legal firm after its merger with Melbourne-based firm Monahan + Rowell in mid 2012. The firm has undergone significant growth from 27 partners to 47 partners since last year, after Solly encouraged the partners to introduce their first three-year strategic plan to focus on a more niche market for clients. Since the beginning of his leadership as general manager at CBP in 2002, the firm's revenue has jumped from $19 million to $49 million in 2012-13. Solly aims to keep CBP true to its family-firm culture and values and, through various culture-building initiatives, has overseen a staff turnover rate of 16 per cent, down from 40 per cent in 2002.  Another of his achievements has been the development of a tailored legal information management system for CBP and its clients.