Exclusive: Rockwell Olivier Perth CEO resigns suddenly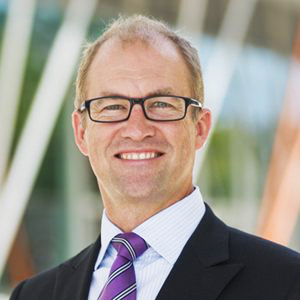 Mark Hemery has resigned as the head of Rockwell Olivier's Perth office after just nine months in the role.
The firm's managing principal in Sydney, Peter Bobbin, confirmed to Lawyers Weekly that Hemery (pictured) has tended his resignation.
Bobbin claimed that he is not aware of the circumstances of Hemery's departure. He revealed, however, that Hemery sent a firm-wide email announcing his resignation in which he explained that it was "time to move on".
"I can't say whether that is euphemistic of being pushed out or he just needed a break," said Bobbin.
"It may very well be that he's taking some time out ... time will tell if there's any other reasoning behind it."
Hemery was named CEO of Talbot Olivier (now Rockwell Olivier) in November last year. The workplace relations lawyer had been a principal for more than nine years when the firm merged with three other boutiques to form Rockwell Olivier, which officially launched in May.
Earlier this month, Lawyers Weekly exclusively reported that Rockwell Olivier had dropped 11 employees from its Perth office, including the head of the firm's insurance practice, on or just prior to 30 June.
Speaking to Lawyers Weekly at the time, Rockwell Olivier's managing principal in Perth, Brendan Taylor, said the firm's insurance, liquor & hospitality and wills & estate planning practices had been affected by a "restructuring".
But Roger Sands, Rockwell Olivier's former insurance principal who recently joined Sparke Helmore, denied that he had been pushed out of the firm.
As did two other practice heads who left Rockwell Olivier to join Perth-based Murfett Legal this month.
Jarrod Ryan had been special counsel of Rockwell Olivier's hospitality & liquor licensing practice and Rob Durey was the head of the firm's wills & estate planning group. Both stressed that they had not been made redundant but left the firm because they felt unsupported.
Lawyers Weekly attempted to contact Hemery, Taylor and Perth Principal Paul Kordic prior to publication.