Asia still main focus for KWM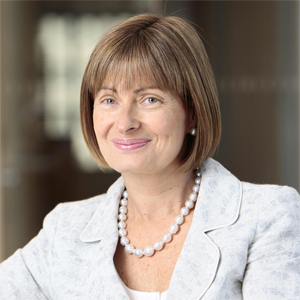 The head of King & Wood Mallesons Australia has said that Asia remains at the heart of the firm's identity, despite the just-announced merger with UK-headquartered SJ Berwin.
Sue Kench (pictured), KWM's managing partner Australia, said KWM is an Asia-based firm and its positioning will not change following the tie-up with the Silver Circle firm.
"Asia is the dominance here, that's where we'll be headquartered [and] the beauty about SJ Berwin is that they see that vision and want to be part of the Asian network," she told Lawyers Weekly.
KWM unveiled its merger plans last night (31 July). The deal, which was supported by the "overwhelming majority" of partners at both firms, is expected to push KWM's annual revenue to more than $1 billion.
The SJ Berwin brand will disappear over the next few years. The firm will change its name to King & Wood Mallesons on the official start date of 1 November and adopt KWM's Swiss Verein structure.
Even so, Kench claimed SJ Berwin's reputation will enhance the KWM brand. She also denied that the UK firm's revenue ranking, which is below that of other recent entrants to the Australian market such as Allen & Overy, Clifford Chance, Linklaters, Herbert Smith and Ashurst, diminishes the impact of the merger.
"[This merger] will not at all have less impact than Herbert Smith's or Ashurst's," she said. "In fact, what we're finding is ... it will have greater impact because it's us, and our clients know us and we have that depth of relationship [with them]."
Kench said the integration of SJ Berwin will provide KWM Australia with a link to Europe and the Middle East, and UK capability in deals where it is required.
She also said the merger will not create any major client conflict issues and so the firm has no plans to rationalise or reduce headcount in Australia.
KWM had previously been in merger talks with Magic Circle firm Clifford Chance and, more recently, Singapore firm WongPartnership .
Kench said the world economy and the nature of trade had changed significantly since the firm entered discussions with Clifford Chance several years ago.
"That was when the world and trade and economics looked more to Europe," she said.
"When we picked up the discussions with King & Wood, I was on [KWM's] board at the time, we strategically revisited what we wanted to do and it was clear that we were much more heavily focused into Asia.
"Asia remains very important to us and we will continue to look at opportunities in Singapore and around the region."
KWM global managing partner Stuart Fuller also did not rule out a future partnership with a Singapore-based firm when making the merger announcement yesterday.
"Singapore and south Asia remains a market of very high interest for King & Wood Mallesons," he said.