Commercial arbitration to bridge Middle East divide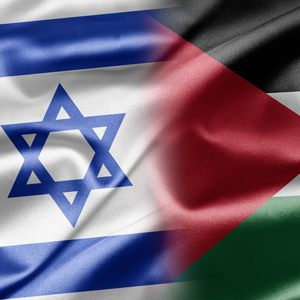 Clayton Utz hosted a meeting of high-profile Palestinian and Israeli lawyers to discuss a historic commercial dispute resolution initiative for the troubled region.
On Tuesday (30 July), former judge and ABC chairman, the Hon. James Spigelman, chaired a panel of legal and commercial experts from Israel and Palestine who have been instrumental in the development of the Jerusalem Arbitration Center (JAC).
Adam Butt, a Clayton Utz senior associate and the event's principal organiser, told Lawyers Weekly that he invited the delegation to Australia to put JAC on the radar of the legal community.
"The event was intended to build relationships, promote trade and investment, and to highlight the benefits that international arbitration can have as a conflict resolution tool."
JAC was formed out of a joint-venture agreement between the International Chambers of Commerce (ICC) in Israel and Palestine. The arbitration venue in east Jerusalem will launch in November and only hear commercial disputes between Palestinian and Israeli businesses.
Mazen Qupty, principal of Qupty Law Firm and head of the legal team at ICC Palestine, told the audience of lawyers, including senior judicial figures, that JAC will provide a neutral seat to settle disputes arising from business trade between Israel and Palestine. Bilateral trade between the countries is estimated to be worth four to five billion US dollars every year.
Qupty claimed political tensions in the region have created numerous challenges to effective and, importantly, fair dispute resolution.
"Under JAC, the most important thing is fair play," he said. "Until now it wasn't fair play, at least on the Palestinian side."
He explained that Palestinian businesses are currently forced to resolve disputes in Israeli courts, which they may view as unfavourable. "There is a full lack of trust in the Israeli court system," he added.
Israeli businesses are also disadvantaged under the current regime, Qupty continued. Despite attempts in the 1993 Oslo Accords to provide mechanisms for the mutual recognition of judicial decisions and rulings, it is virtually impossible to enforce court decisions in Palestinian areas, he said.
The legal framework for JAC, which aims to provide an impartial, enforceable and cost-effective means of resolving commercial disputes, is now in place. Qupty admitted, however, that implementation will prove the greater challenge.
"The hard work will come in the second stage, when we start implementing our agreement," he said.
"I don't think it will be easy ... but I have no doubt it will be successful because this project is for the benefit of both sides, not only from the business community but also both Israeli and Palestinian governments, [which] are backing this project."
Oren Shachor, president of ICC Israel, and Tom Misgav, director general of ICC Israel National Committee, also spoke at the event.