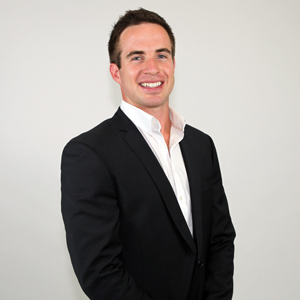 Firm leaders who value the health of their lawyers as much as they do billable hours will be rewarded with a happier and more productive workforce, a health expert has claimed.
Speaking with Lawyers Weekly, Greg Stark (pictured), founder and director of Better Being, said time-based billing has taken the focus away from the productivity of lawyers to the time they spend chained to their desk. This creates a culture that can discourage lawyers from dedicating time to improving their health out of fear they may be seen to be "slacking off".
"If you leave the office at five to go for a run it might look like you're not pulling your weight," he said, following a talk by a Better Being trainer entitled Debunking myths and making healthier choices at Herbert Smith Freehills' Sydney office on 29 July.
This culture is causing many lawyers to jeopardise their physical and mental health, according to Stark. "Even if [lawyers] have one arm hanging off they will show up to work no matter what ... they'll pull an all-nighter, have a few hours sleep and turn up and do it all again the next day," he added.
The only way to tackle this "concerning culture" is for a firm to demonstrate that it values the health of its employees, said Stark, who is in discussions with Ashurst, Henry Davis York and DibbsBarker about developing strategies to improve the health of their workforce. He claimed that firms currently fall into three categories: the converted that invest heavily in health programs; those making small steps to be seen to be doing something, and those that do nothing and blame budgetary constraints.
Stark encouraged firms to put cash on the table and "get the ball rolling for lawyers to invest in their own health and wellbeing".
Healthy example
HSF banking practice head Erin Wakelin, who organised last month's Better Being event, agreed that physical health should be encouraged and prioritised by firm leaders. She told Lawyers Weekly that she is practising what she preaches by promoting a health-conscious banking group at HSF.
Wakelin has been the driving force behind a number of initiatives, including group exercise sessions and pregnancy yoga. The firm, more broadly, is also encouraging lawyers to make healthier choices, she said. One example is offering nutritious meals for lawyers.
"It used to be if you stayed late at night you ordered take out, [but] the firm made a conscious effort to have healthy food if people are working late," she said.
"A firm is the people in it and if you have healthy people you're more likely to have a healthy culture ...  I don't mean that in the sense of everyone being health nuts, I mean that in the sense of everyone being happier, vital and energetic."