Firms falling behind the tech curve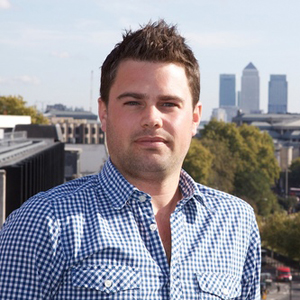 Law firms risk being five or more years behind the rest of the corporate world if they don't embrace technologies that many of their clients are already using, according to a technology expert.
Ben Wightwick (pictured), lead consultant at software provider HighQ, told Lawyers Weekly that firms think that adopting certain technologies or legal process outsourcing is innovative, but these tentative steps only "paper the cracks".
The reality, he claimed, is that most law firms are several years behind the Big Four accountancy firms when it comes to technology adoption.
"In the last three years the legal landscape has changed dramatically and law firms are suddenly realising that the old way isn't going to be the right way in the future," he said.
 "A few will [succeed] and it will be those that learn to work smarter, not harder, and change."
Wightwick will have a chance to tell firms about the risks of slow technology adoption at the Sixth Annual Janders Dean Legal Knowledge & Innovation Conference in September. His session is called Legal Technology Innovations – No longer anti-social, which focuses on how social, mobile and cloud technologies are influencing legal practice.
Adding to Wightwick's credibility is his stint with London-headquartered firm CMS Cameron McKenna, where he delivered successful IT projects as a business analyst and project manager.
Based on his experience in the legal field, Wightwick claimed Australian firms are relatively receptive to new technologies. He added, however, that technology adoption is being driven by pressure from clients and the demands of tech-savvy young lawyers, rather than a firm's own initiative.
This reluctance by firms to trail blaze is also Wightwick's greatest challenge when spruiking HighQ, a collaborative cloud-based software.
"It's getting better, in fact we have 40 of the top 70 global law firms as clients, but many firms in some jurisdictions still see the cloud as a risk and, therefore, it's still a hurdle we have to overcome," he said.
Wightwick is hopeful, however, that the message is getting through that online collaboration, both internal and external, whether through social, mobile or cloud technologies, is allowing law firms to operate more effectively and efficiently.