Exclusive: Bar head don't care too much for money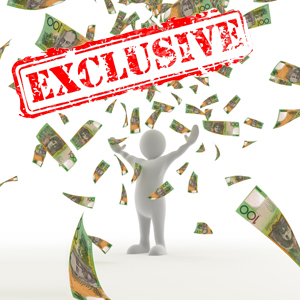 Despite three senior silks throwing their weight behind incorporation, the head of the NSW Bar has told Lawyers Weekly that barristers wanting reform are motivated by self-interest.
Despite three senior silks throwing their weight behind incorporation, the head of the NSW Bar has told Lawyers Weekly that barristers wanting reform are motivated by self-interest.
On Monday and yesterday (12 +13 August), members of the NSW Bar Association received a letter urging support for changes that would permit barristers to practise through single-member corporate entities.
Lawyers Weekly has a copy of that letter, which was penned by Don Grieve QC, Robert Sheldon SC and Clive Steirn SC, and which urges members to cast a proxy vote in favour of that motion.
"The opponents of change have always been able to stifle this reform by creating doubt about whether the benefits of incorporation are worth having," wrote the three eminent silks. "As a result debate becomes bogged down in technical arguments about taxation and limited liability, which can have little value because the pros and cons of incorporation vary greatly depending on individual circumstances."
Earlier this year, barrister John Hyde Page from Sydney's 5 Selborne Chambers launched an ambitious campaign to push through reforms that would enable barristers to operate as companies, potentially saving them thousands of dollars in tax bills.
Senior barristers the ilk of  Tony Martin SC, Selwyn Gibb SC and Hugh Marshall SC were among scores of signatories to a petition calling on the NSW Bar Association to consider a resolution to amend NSW Barrister rules to permit individual barristers to offer legal services through a single-member, sole-director company formed under the Corporations Act 2001.
Members will vote on the proposed changes at a general meeting of the Bar Association that has been called for 5.15pm on Tuesday 17 September.
Taxing times
Phillip Boulten SC, the president of the NSW Bar Association, has consistently opposed moves for incorporation since Hyde Page first floated the idea.
He told Lawyers Weekly that the motives behind the push for incorporation are inherently selfish. He said the proponents of incorporation are motivated by the goal of reducing a barrister's taxable income while providing no discernible benefit to the community.
"If they change the rules of barristers' practice, there has to be a reason for that which benefits our clients and the whole community," said Boulten.
"To change the rules for tax reasons, and for tax reasons alone, is an unacceptable reason for changing the rules of barristers' practice."
Hyde Page (pictured left
) has maintained that incorporation would benefit the community by putting downward pressure on fees.
"Of course it will take pressure off legal fees," he told Lawyers Weekly in a statement. "If a barrister's after-tax income increases by $25,000 plus instantly, then there is less reason to increase fees.
"There are plenty of silks who would save more in the order of $100,000 per year. The clients will love it."
Hyde Page, a former lawyer at Clayton Utz who joined the Bar in 2010, also dismissed any concerns that incorporation would see a conflict emerge between an incorporated barrister's twin duties to the company and the court.
"I don't accept the ethics argument," wrote Hyde Page. "A barrister's duty to the court can easily co-exist with the ordinary duties of a director/shareholder.
"If you look at the authorities, the notion of 'proper corporate purpose' is definitely broad enough to accommodate our duty to the court."
In NSW, solicitors have been able to incorporate for more than a decade, and barristers in New Zealand have been permitted to incorporate since 2006.
Boulten scotched any notion that comparisons with the rules of practice governing solicitors or barristers in New Zealand give weight to the pro-incorporation argument.
"New Zealand has a merged profession – there is no practical difference between barristers and solicitors," he said.
"If they [incorporation supporters] want to go and become solicitors, they can go right ahead."
Boulten also said that if the rules of practice for barristers are changed in NSW it could possibly breach the Income Tax Assessment Act 1936.
The pro-incorporation camp is expected to request that the vote for incorporation be a secret ballot.