MD plays down ILH profit spike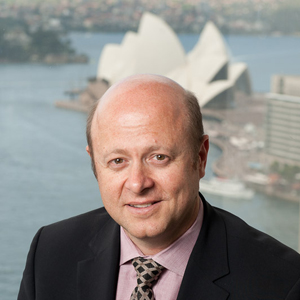 The ILH Group has reported a 42 per cent increase in profit, but the company's chief is taking the news with a grain of salt.
The ASX-listed company reported a $790,000 profit from ordinary activities after tax for the 2012-13 financial year, a 42 per cent increase on the previous year, when ILH profits dropped by 13 per cent.
ILH managing director and chief executive Graeme Fowler (pictured) told Lawyers Weekly that, while the numbers are pleasing, he remains conscious that revenue fluctuations are common in the professional services space.
Fowler said it will take three years of consistent financial growth before he will be satisfied that the company is on a long-term growth trend.
"In professional services, what you always get are changes in the volume of business over the cycle," he said. "These are good results but it can go up and down ... what we're looking for is consistency – that's the real challenge for us."
ILH, the parent company of Rockwell Olivier, also reported a FY13 net profit after tax of $1.021 million in its ASX announcement yesterday (14 August). The 12-month report also revealed a net contribution from member firms of $3.48 million, up nine per cent on the previous year. Operating revenue from member firms, however, remained steady.
Last month, ILH inked an agreement, subject to shareholder approval of the issue of shares, to acquire corporate advisory and wealth management company Capricorn Investment Partners Limited and Victoria-based financial planning boutique The Pentad Group for $9.25 million. The deal is due to complete in September.
However, only last year's acquisition of Rockwell Bates falls under the 2012-13 report, which also revealed that investment in the Melbourne firm increased from 25 per cent on 2 July 2012 to 49 per cent on 1 November 2012.
Commenting on the impact of the acquisition on ILH's financial figures, Fowler said: "We would have liked our numbers to be better but we're continuing to invest in the business."