Google not an expert way to find witnesses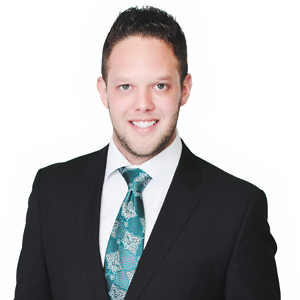 A young entrepreneur has created a website for lawyers and barristers to access expert witnesses after seeing top-tier firms use Google to source specialists in the past.
Richard Skurnik (pictured), a 26-year-old lawyer with experience at a top-tier firm and with ASIC, will launch the legal website in September.
The Experts Direct website will allow expert witnesses across a plethora of areas to list their credentials.
Skurnik said his former life as a lawyer showed him that there had to be a better way to source witnesses for court cases from the methods he saw used by some of Australia's biggest firms.
"I was shocked when I learnt top-tier firms were using Google to find their experts," he said. "Lawyers, and often they were senior partners, would be desperate to find a contact and we [junior lawyers] would find them and brief them and I thought, 'this is not the way you should do it'."
Late last year, Skurnik quit his job at ASIC to concentrate on setting up the website. After almost one year of constant interviews and uploading profiles, he is ready to launch the site on 1 September with profiles of hundreds of expert witnesses.
"I interview every expert," he said. "It is a very laborious task, but it is very important.
"They might have a very impressive CV, but then they might crumble in the witness box, and I don't want those experts in the database."
The experts who make the grade pay $595 to list their profile on the site as part of a yearly subscription fee.
Those profiles are free for site visitors to access and to then get in touch with the expert should they wish to do so.
The site will also provide a Get Matched service for lawyers who are seeking advice on which expert on the website is the most suitable for their particular matter.
You can access the site here.
Skurnik has recently entered into a partnership with e.law.
 
Comments have been disabled for this article