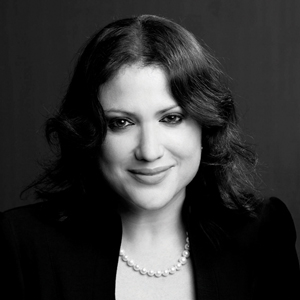 A national recruiter is receiving dozens of phone calls each week from high-performing law graduates who are struggling to find a job.
Elvira Naiman (pictured), managing director of Naiman Clarke, told Lawyers Weekly that even law graduates with excellent grades from top universities and who are involved in numerous extracurricular activities are being knocked back by firms.
"In some ways, they are the ideal graduate candidates ... and for no other reason than bad luck they don't get into a grad role," she said.
"It is the worst time in living history to be a law graduate."
Naiman claimed these same graduates are even struggling to find work as paralegals; the recruiter receives 40 to 50 applications from graduates for these sorts of positions because "in their mind there is no other way to get into a graduate role".
Sydney graduates are facing the greatest competitive pressure, she continued, with the 10 accredited law schools in NSW producing the highest volume of graduates of any state.
A University of Sydney law student, who wished to remain anonymous, told Lawyers Weekly that competition for work is so fierce that a number of graduates are returning to university, some completing an honours or master degree, to avoid unemployment.
"They wouldn't have done it if they had a job," she said, adding that their "feeling of despair" is filtering down to penultimate year students.
She also said that there is an expectation among Sydney law students that the vast majority of clerks will be offered a graduate position given that, in NSW, students generally clerk at one firm as opposed to the regime in Victoria, where students often clerk at a number of firms.
"Most students think things are rosy, they are expecting a job at the end of their clerkship," she added.
The student blames a lack of transparency on the part of firms. As does a Melbourne law student who told Lawyers Weekly last week that firms should, at the very least, inform clerks who are unlikely to be hired that their chances of landing a graduate position are slim in order to allow them enough time to organise an alternative.
Naiman said the greater concern is the long-term implications of having too few graduates being trained up by law firms. The question, which she claimed is "being swept under the carpet", is: who will train this generation of law graduates to become experienced lawyers by the time the market picks up?
"The long-term skills gap is going to be wide [and] I don't know that there's enough discussion around where the onus of training should lie," she said.
"The responsibility lies at the feet of the industry and the various players in the industry, and that includes firms and law societies."